Looking for some inspiration to live as your most confident, worthy version of yourself? I've gathered 54 empowering quotes from other powerful, influential women to help you feel lit up about all that is possible for you!
Grab your favorite quotes and post them somewhere where you'll see them everyday. You can also save one of the images below and save it as your screensaver on your phone.
Empowering Quotes for Women
Here are a handful of supremely strong women who will inspire you to be your best, most authentic self. Grab your favorite empowering quote:
"People who are truly strong lift others up. People who are truly powerful bring others together." – Michelle Obama
"When someone shows you who they are believe them; the first time." – Maya Angelou
"Every day brings a chance for you to draw in a breath, kick off your shoes, and dance." – Oprah Winfrey
"People, even more than things, have to be restored, renewed, revived, reclaimed, and redeemed; never throw out anyone." – Audrey Hepburn
"The question isn't who is going to let me; it's who is going to stop me." – Ayn Rand
"We do not need magic to change the world, we carry all the power we need inside ourselves already: we have the power to imagine better." – J.K. Rowling
"We still think of a powerful man as a born leader and a powerful woman as an anomaly." – Margaret Atwood
"Think like a queen. A queen is not afraid to fail. Failure is another stepping stone to greatness." – Oprah Winfrey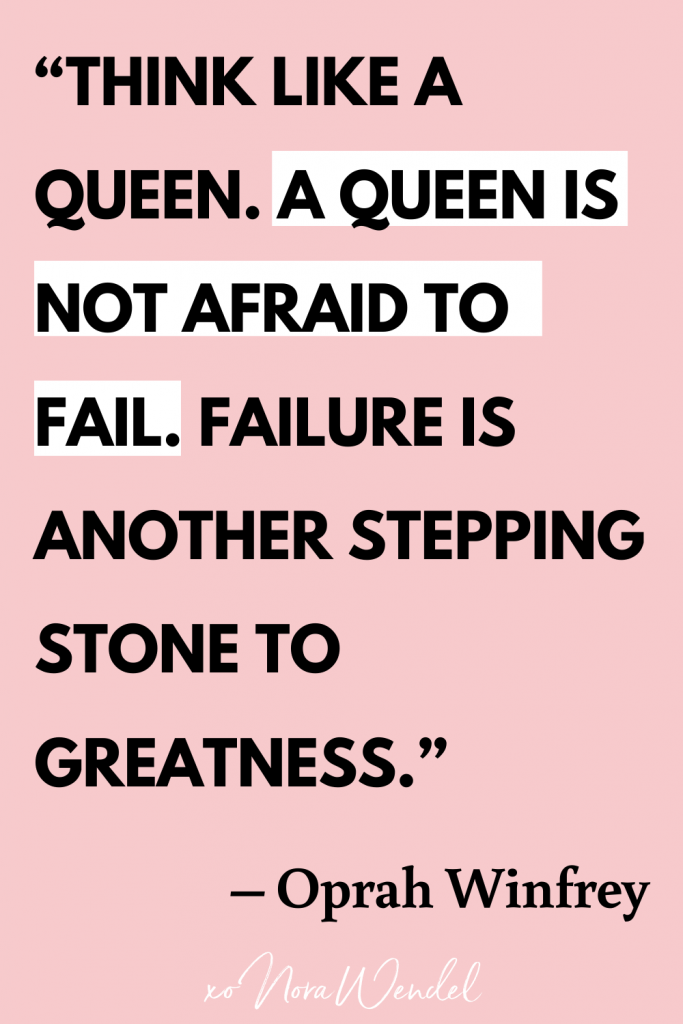 "Learn to value yourself, which means: fight for your happiness." – Ayn Rand
"If we revert to history, we shall find that the women who have distinguished themselves have neither been the most beautiful nor the most gentle of their sex." – Mary Wollstonecraft
"Knowing what must be done does away with fear." – Rosa Parks
"It took me quite a long time to develop a voice, and now that I have it, I am not going to be silent." – Madeleine Albright
"I think the best role models for women are people who are fruitfully and confidently themselves, who bring light into the world." – Meryl Streep
"I am too intelligent, too demanding, and too resourceful for anyone to be able to take charge of me entirely. No one knows me or loves me completely. I have only myself" – Simone de Beauvoir
"As you grow older, you will discover that you have two hands, one for helping yourself, the other for helping others." – Audrey Hepburn
"Above all, be the heroine of your life, not the victim." – Nora Ephron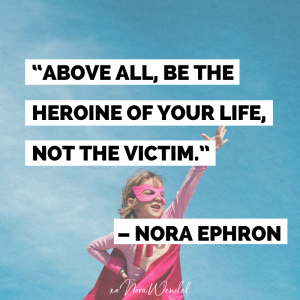 "It's been my experience that you can nearly always enjoy things if you make up your mind firmly that you will." – Lucy Maud Montgomery
"It's not my responsibility to be beautiful. I'm not alive for that purpose. My existence is not about how desirable you find me." – Warsan Shire
"For beautiful eyes, look for the good in others; for beautiful lips, speak only words of kindness; and for poise, walk with the knowledge that you are never alone." – Audrey Hepburn
"Happiness is not a goal…it's a by-product of a life well lived." – Eleanor Roosevelt
"Real integrity is doing the right thing, knowing that nobody's going to know whether you did it or not." – Oprah Winfrey
"Understanding is the first step to acceptance, and only with acceptance can there be recovery." – J.K. Rowling
"Over the years, I've interviewed thousands of people, most of them women, and I would say that the root of every dysfunction I've ever encountered, every problem, has been some sense of a lacking of self-value or of self-worth." – Oprah Winfrey
"If I had to live my life again, I'd make the same mistakes, only sooner." – Tallulah Bankhead
"I've learned that you shouldn't go through life with a catcher's mitt on both hands; you need to be able to throw some things back." – Maya Angelou
"Step out of the history that is holding you back. Step into the new story you are willing to create." – Oprah Winfrey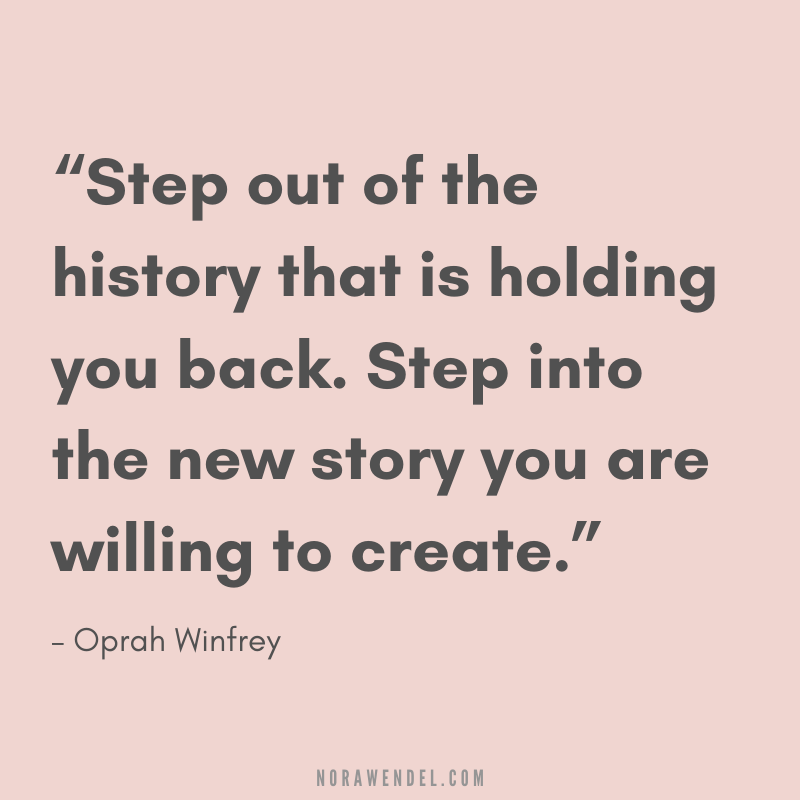 "I believe it's time that women truly owned their superpowers and used their beauty and strength to change the world around them." – Janelle Monae
"What you do makes a difference, and you have to decide what kind of difference you want to make." – Jane Goodall
"If you don't get out of the box you've been raised in, you won't understand how much bigger the world is." – Angelina Jolie
"A woman is like a tea bag – you can't tell how strong she is until you put her in hot water." – Eleanor Roosevelt
"Feminism is not just about women; it's about letting all people lead fuller lives." – Jane Fonda
"The problem with people is they forget that most of the time it's the small things that count." – Jennifer Niven
"I learned compassion from being discriminated against. Everything bad that's ever happened to me has taught me compassion." – Ellen DeGeneres
"When a man gives his opinion, he's a man. When a woman gives her opinion, she's a bitch." – Bette Davis
"When a woman becomes her own best friend life is easier." – Diane Von Furstenberg
"We can't become what we need to be by remaining what we are." – Oprah Winfrey
"You can tell more about a person by what he says about others than you can by what others say about him." – Audrey Hepburn
"Turn your wounds into wisdom." – Oprah Winfrey
"Happy girls are the prettiest." – Audrey Hepburn
"Even to me the issue of "stay small, sweet, quiet, and modest" sounds like an outdated problem, but the truth is that women still run into those demands whenever we find and use our voices." – Brené Brown
"My hope is that in the future, women stop referring to themselves as 'the only woman' in their physics lab or 'only one of two' in their computer science jobs." – Kirsten Gillibrand
"I hope the fathers and mothers of little girls will look at them and say 'yes, women can.'" – Dilma Rousseff
"Courage is the most important of all the virtues because without courage, you can't practice any other virtue consistently." – Maya Angelou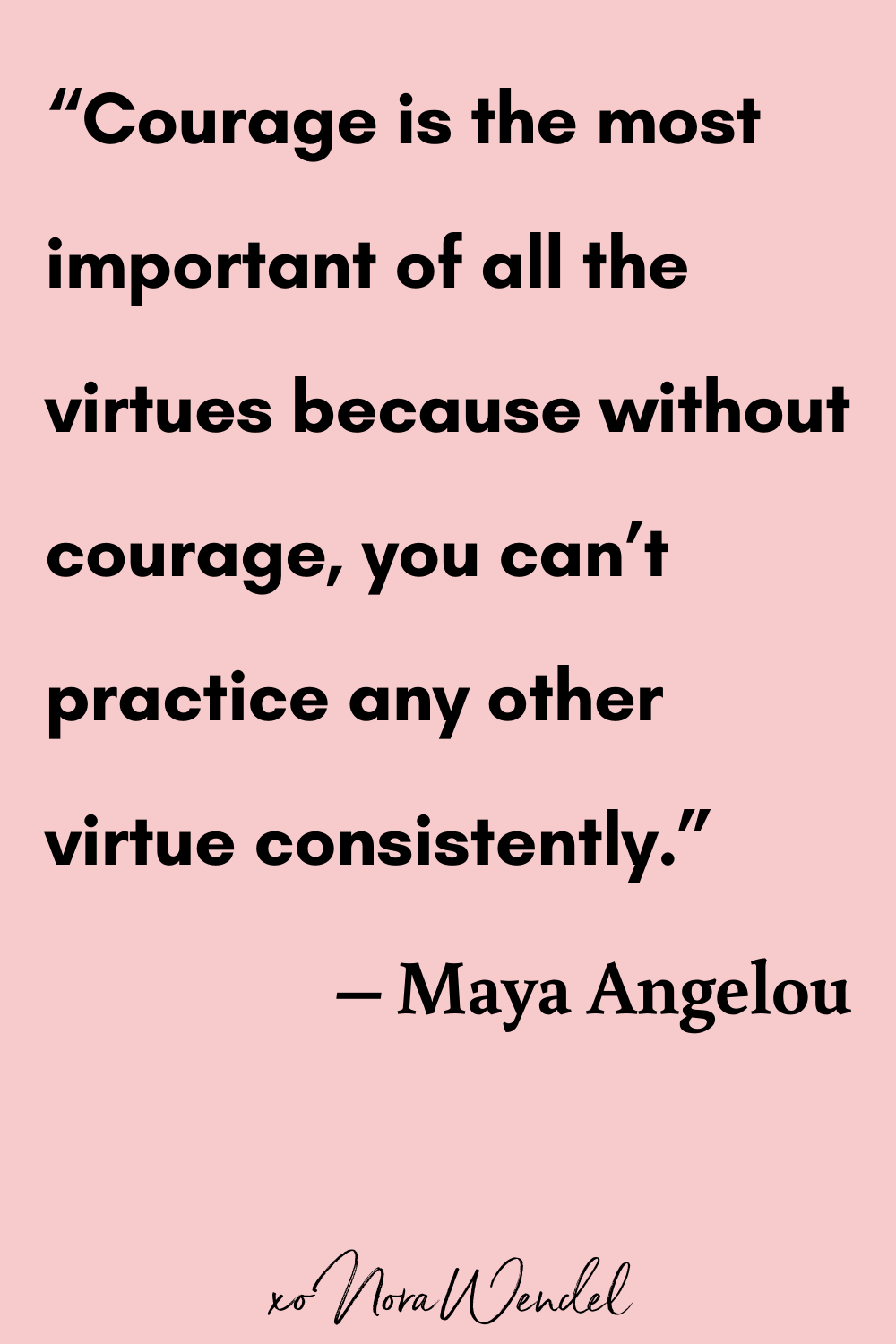 "You may live in the world as it is, but you can still work to create the world as it should be." – Michelle Obama
"When we speak we are afraid our words will not be heard or welcomed. But when we are silent, we are still afraid. So it is better to speak." – Audre Lorde
"Good things aren't supposed to just fall into your lap. God is very generous, but he expects you to do your part first." – Audrey Hepburn
"The beauty of a woman is seen in her eyes, because that is the doorway to her heart, the place where love resides." – Audrey Hepburn
"Feminism is the radical notion that women are people." – Marie Shear
"Anytime a woman competes with another woman she demeans herself." – Sherry Argov
"When the whole world is silent, even one voice becomes powerful." – Malala Yousafzai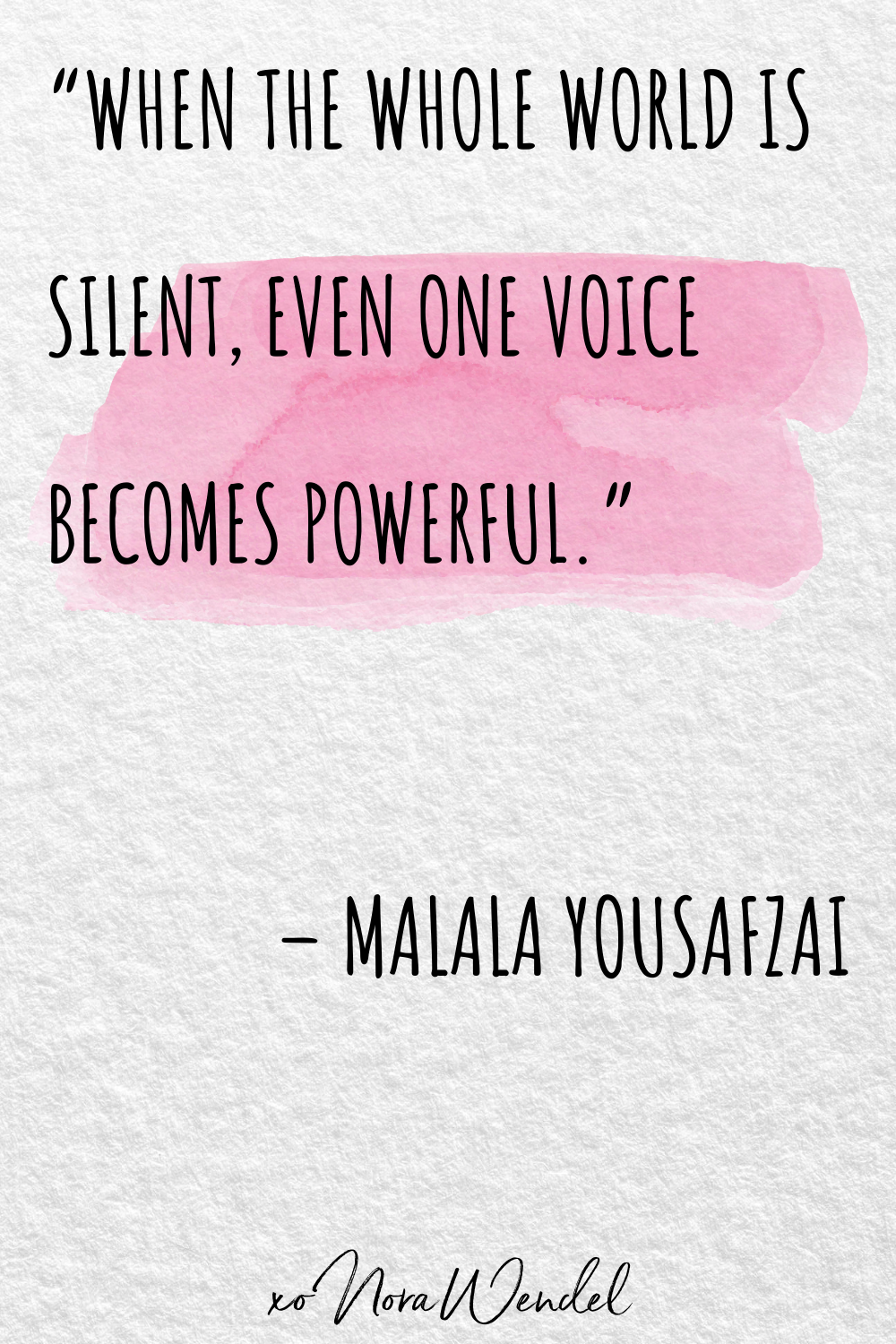 "No one invites you to the top – you have to claw your way up. When you get there, you will sit with the others who were also uninvited – giggling. " – Staness Jonekos
"If any female feels she need anything beyond herself to legitimate and validate her existence, she is already giving away her power to be self-defining, her agency." –  bell hooks
"I'm not going to limit myself just because people won't accept the fact that I can do something else." – Dolly Parton
"…her wings are cut and then she is blamed for not knowing how to fly." – Simone de Beauvoir
Looking up to other influential women can help you to find encouragement when you're not feeling powerful. You are just as capable of great, epic things. Remember that!
Let me know in the comments, what's your favorite quote?
xo
Nora