+ find your self worth and stop thinking you are not good enough
+ cultivate your confidence and stop people pleasing
+ reconnect to your feminine to welcome in ease, grace and flow
+ live a life of passion, purpose, pleasure and pure joy.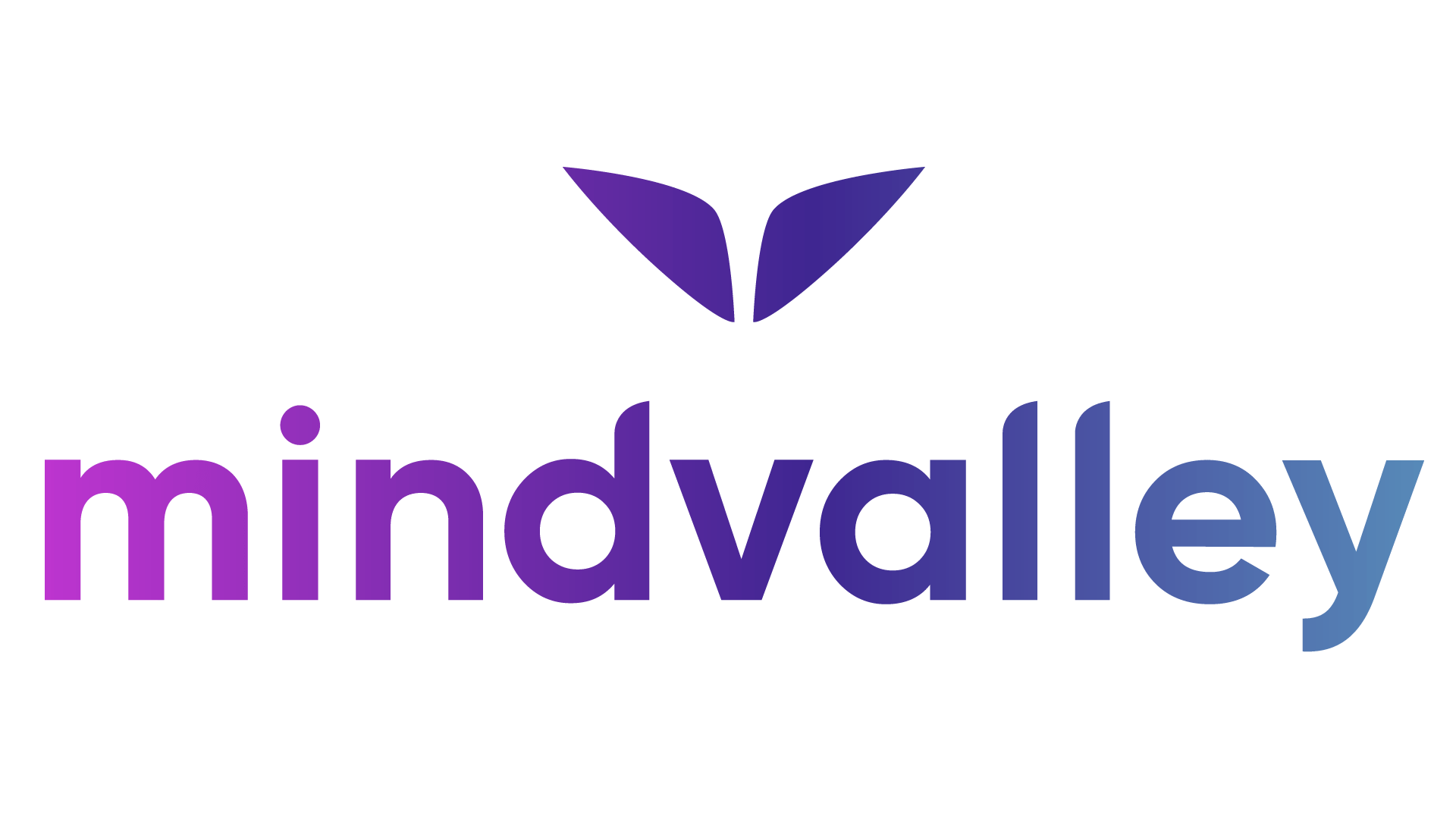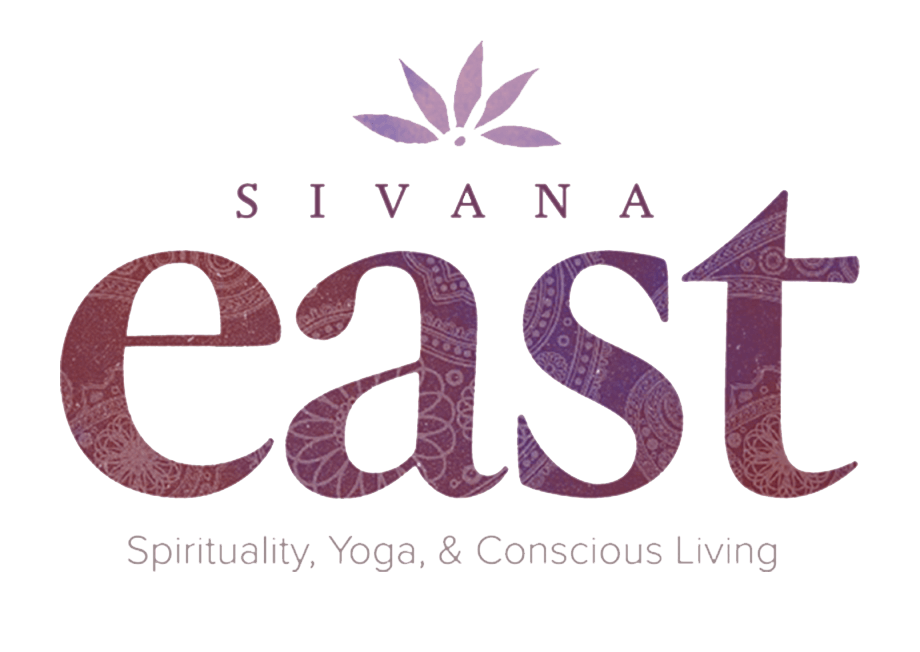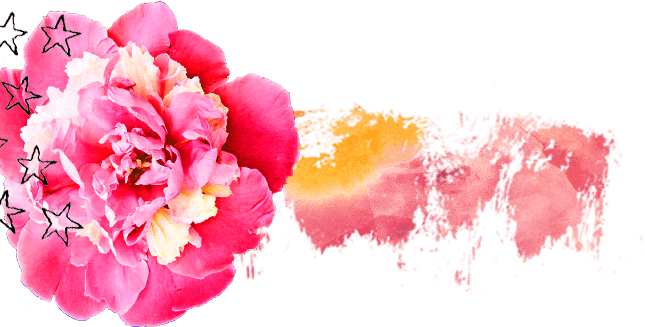 Want to learn my #1
secret tools

to feel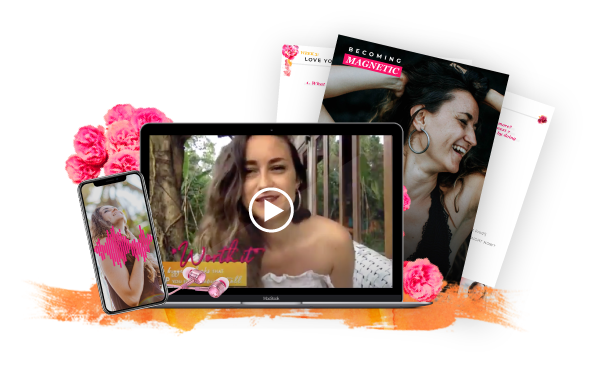 click only if you want to feel like you can be, do or have anything in your life.

PDF's, videos and meditations all to make you feel like you are worthy, abundant and confident AF.
I teach Feminine Magnetism; the art of owning who you are.
A magnetic woman isn't afraid to speak her truth, she lives life in her authentic fullness,
she decides her life (not others) and she knows her worth.
SHE IS DEEPLY CONNECTED TO HERSELF
& FEELS ALIVE WITH PASSION.
Basically a magnetic woman is a woman who everyone wants to be around
because she empowers and inspires the F out of them.
Want that but feel this instead…
• mistrusting and afraid of yourself living the life you desire
• constantly doubting your achievements and needing validation
• lacking greater motivation or purpose
• feeling edgy, overly masculine, anxious & stressed
• hating on yourself for not being who you want to be.
That was me for over 10 years. Unhappy, anxious, unsatisfied with my life, fearing my authentic expression.
Now I am here to teach you
how to feel safe being yourself,
creating your life of pleasure, purpose
and pure joy.
I help transform women like you with inner unhappiness, negative self talk, constant self doubt, fear of doing it wrong and the knowing they aren't living their highest potential…
To women who feel alive & empowered to be themselves, are deeply connected to their feminine power, feel an overflow of happiness and are excited by their life purpose.
ready to learn the tools?
the tools are super simple…so simple in fact that it all starts with looking at your thoughts and what you think about yourself
Because when you know how to handle your thoughts, you decide you, not your parents, not your boss, not the negative itty bitty shitty committee in your head.
and that my love,
is what I call feminine freedom.
Are you ready to become that wildly sexy & free version of you?

The journey back to YOU starts here.

What is your biggest challenge right now love?
Upping my self worth + stopping negative thoughts

Reconnecting to the ease + beauty of my femininity

Finding my fulfilment +
inner happiness

I GOT YOU
choose how you want to be supported below
I need high touch support from you
I love vibing + learning with others
I have over 7 courses and mini trainings covering self worth, confidence, how to overcome limiting beliefs and how to welcome in more love into your life.
Dive into my online courses to get a taste what doing the inner work feels like (hint hint….feminine freedom my love!)
My VIP coaching is for you if you have had enough of your own BS. It's a weekly call, with voxer voice support AND you get all of my other courses included in this coaching package.
Warning, only for you if you are committed to your transformation!
Ready to be part of a powerhouse group of women? Check out my ON FIRE group coaching program which is a one month confidence + motivation accelerator.
Currently not enrolling until end of 2020 again, jump onto the waitlist!
LEARN HOW TO OWN YOUR WORTH, DITCH THE SELF DOUBT & NOT GIVE A F*CK WHAT OTHER PEOPLE THINK OF YOU.
My book is launching end of August 2020. It's not just any book, this is a "play" book, a hands on deep dive transformational experience that get's you feeling… "F, yes! This is my life and I LOVE it".
Download the first chapter for free and get onto my VIP book launch list to get other goodies…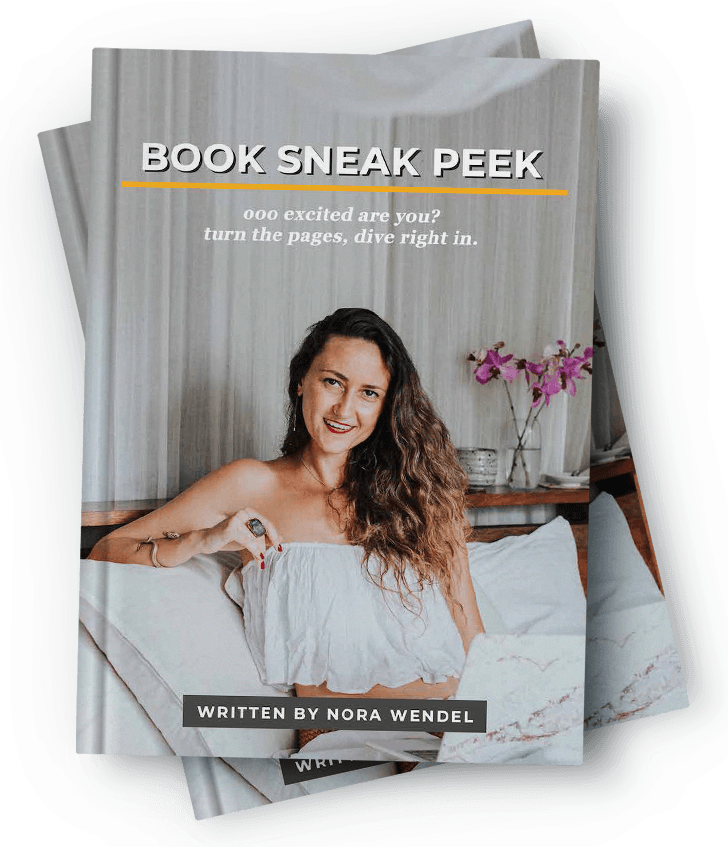 1-1 Coaching For Women who long to be in love with life.
I'll teach you how to get out of your own way, turn self loathing into self loving and create the most epic relationships you've ever had.
> Yep I mean it. Click here to sign up.
Dance, Laugh, Play
Epic experiences to dive into who you were really meant to be.
Full of flowers, self love rituals, dance, play, hugs, sisterhood and plenty of Bali experiences.
If you want to know what feminine freedom feels like. This is it.
> Twice a year in Bali. Join the next one here.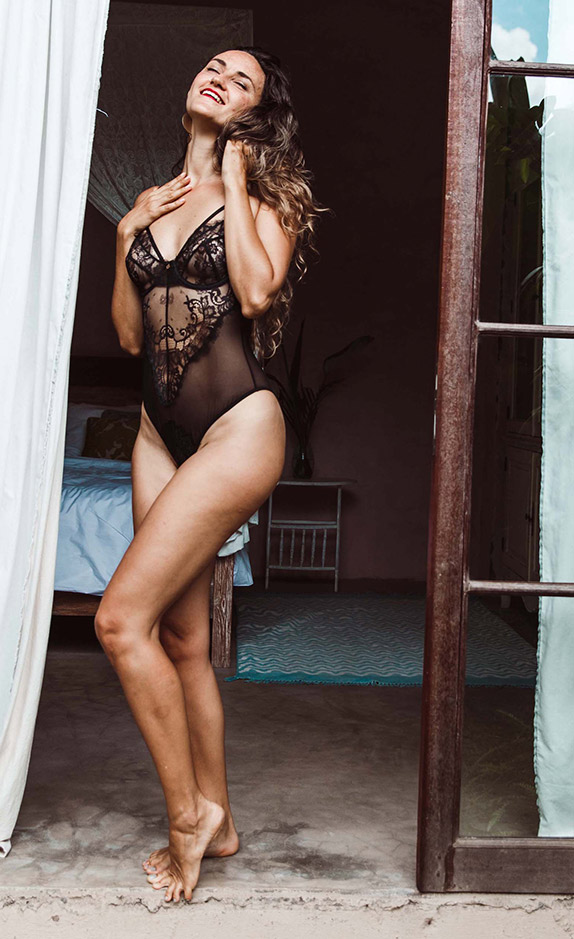 Let's dive in deep.
Learn how to be the most confident and sexy you have ever been. Create the relationships that flourish not fail.
> Epic online courses for you to bloom. Coming soon.
Learn from me for free.
Weekly videos over on my YouTube.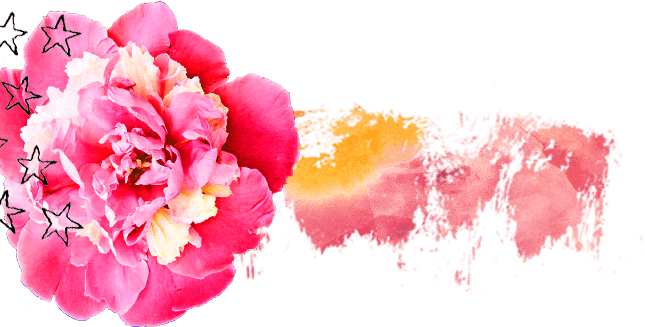 HOW TO STOP NEGATIVE THOUGHTS
Become more confident and sexy in your life as you learn my #1 tool in stopping myself from a negative thought spiral
4 STEPS FOR MORE SELF LOVE
What if you just can't seem to find the self love? I share with you my 4 step process to turn self loathing into full time loving…
HOW TO BE A GOOD LISTENER
Learn how to become the most magnetic woman in the room as you master the skill that no one teaches you💥
It sucks to feel shitty about yourself. Bad vibes all around and no one wants to hang out with a Negative Nancy now do they? Maybe you have never considered that you have low self esteem. What is that you ask and how do I know if I have it? Take a look at these 4 ways...
@norawendel 14.9k women are ready to become confident, sexy & free – are you?
This error message is only visible to WordPress admins
Error: API requests are being delayed for this account. New posts will not be retrieved.
Log in as an administrator and view the Instagram Feed settings page for more details.
#fyes #youdoyou #justbeyou #queeningit