I'm so OVER hearing this…⁠
Listen up, and yes this is a rant 'cause some things just got to be said!⁠⁠
In every single relationship it's YOUR responsibility to LOOK AT WHAT'S GOING ON FOR YOU.⁠⁠
Relationships are never one sided.⁠
It takes two to form a relationship.⁠
You + the other.⁠
⁠
If your relationship doesn't work out it's also YOUR RESPONSIBILITY.⁠
⁠
Do you take only 30% or maybe 65% ownership for your life? (Here's a hint – it's always 100% ownership love)⁠⁠
EVEN if your man cheats on you, lies to you, abuses you in any way…⁠
⁠
Where are your boundaries?⁠
Are you facing your fears?⁠
Have you looked at your love wounds?⁠
Did you communicate well enough?⁠
⁠
Your life is your responsibility, and always will be.⁠⁠
Too often we fall into victim mode, it's disempowering. (And yes some of us need support to get out of it, that's what professional help and support is for!)⁠
⁠
There is no blame. Not even self blame (it doesn't help but make you feel shitty).⁠
⁠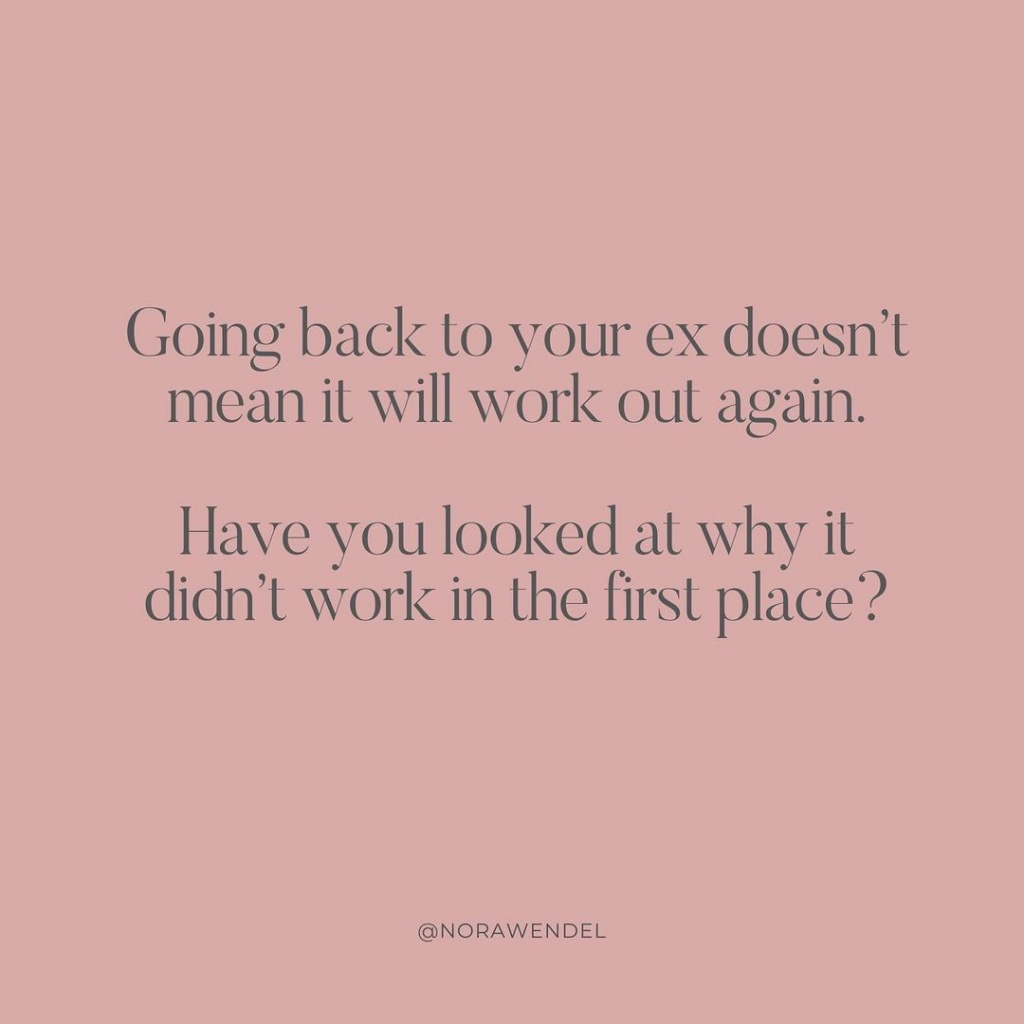 Instead ask;⁠
What did I learn from this?⁠
How can I have been more empowered?⁠
What are my wounds that need to be looked at?⁠
What were the events that lead to this?⁠
⁠
~ ⁠
Why would you ever be in a relationship with a man who also doesn't take 100% responsibility for himself and the relationship?⁠
There's still so much to learn about love, dating and relationships because we are never given the instruction manual of HOW.⁠
So many of us are HURT and don't even know about the wounds which bleed and stain our own bedsheets.⁠
⁠
👏🏼 take responsibility ladies.⁠
If you don't know how. Comment Below – I'll tell you the questions to ask yourself.⁠
xo Nora