How To Stop The Online Dating Trap ❌ (and yes we have all been there!)⁠⁠
⁠⁠
Get online⁠⁠
Upload profile + pics⁠⁠
Swipe/Like/Heart⁠⁠
Message/Chat⁠⁠
Filter⁠⁠
Go on Dates⁠⁠
Get fed up⁠⁠
Decide to be single⁠⁠
Feel lonely⁠⁠
Get online⁠⁠
⁠⁠
Who's been there 🙋🏽‍♀️?⁠⁠
⁠⁠
It's the vicious cycle of online dating.⁠⁠
⁠⁠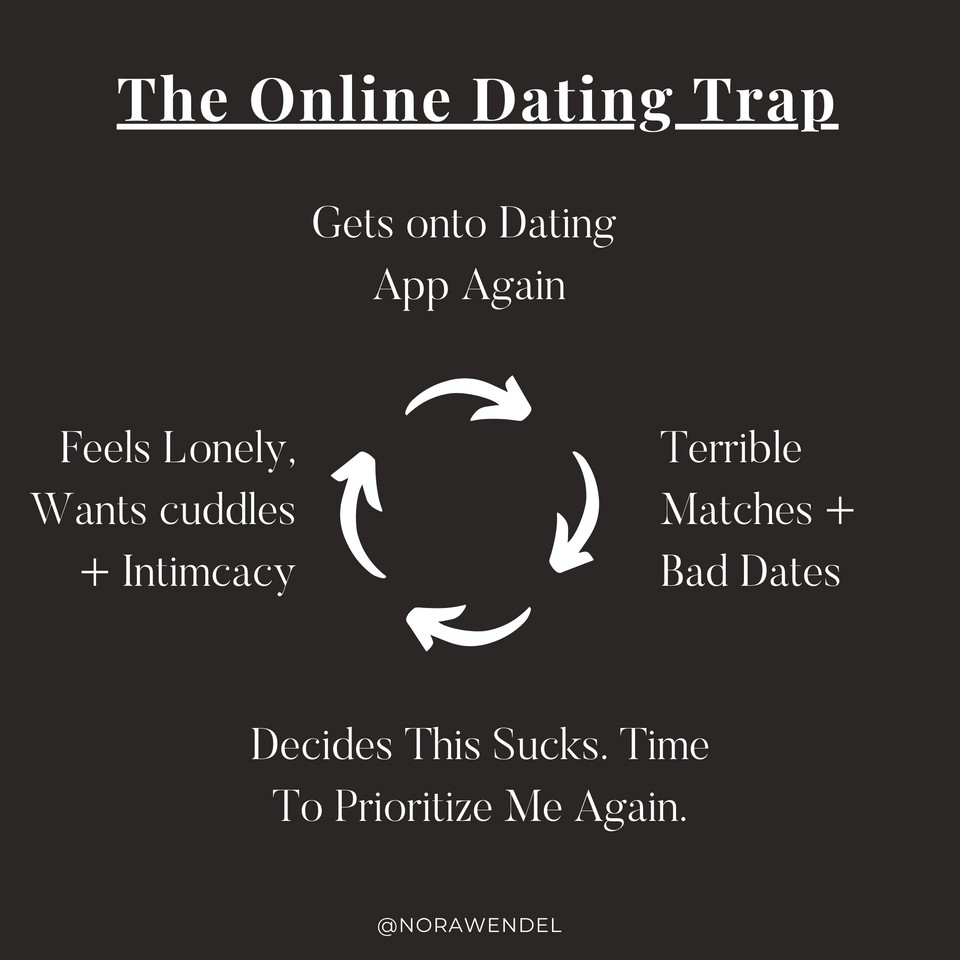 Here are few tips on how to stop the cycle;⁠⁠
⁠⁠
1. The way you write your profile can already filter out the wrong type of men.⁠⁠
⁠⁠
2. There are certain questions you can ask during the message that will show you WHO this man really is and his values.⁠⁠
⁠⁠
3. There is a secret hack to going on real life dates that will get you to connect to a man on different levels where you will KNOW if he is the wrong (or right) man for you.⁠⁠
⁠⁠
4. Having a high level of self awareness on your own love wounds, past patterns, unmet emotional needs will prevent you from being attracted to a man who ISN'T GOING TO BE GOOD FOR YOU (this one is super important)⁠⁠
⁠⁠
5. There are certain feminine energy traits you can easily cultivate in yourself that high value men LOVE and will be attracted to.⁠⁠
⁠⁠
These are just a few tips that I know help single women who are struggling with finding the right man for them start attracting the men that they go *squeal* for 😍.⁠⁠
⁠⁠
Want more tips on dating + male psychology.?⁠⁠
⁠⁠
You don't have to get trapped dating men that don't want what you want ever again.⁠⁠
Check out my live group coaching program called The School Of Feminine Magnetism – 12 weeks of dating tips.