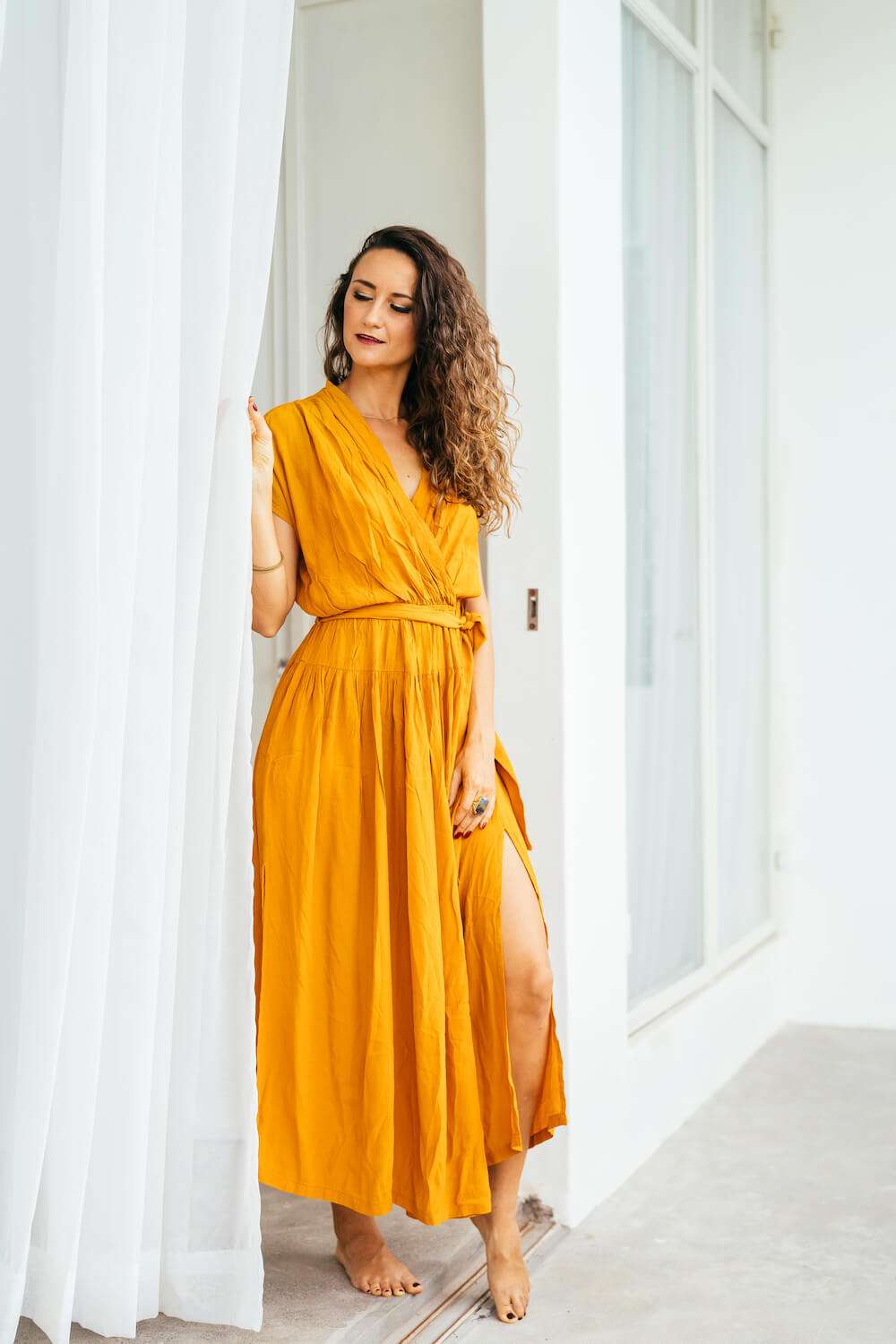 The first compliment I always get is how my energy is magnetic and captivating.
It wasn't always this way…
I've had a bit of an eclectic upbringing. I was born in Thailand, grew up in Nepal and India and studied in London and Australia.
I had my own elephant growing up, thanks to my dad having his own wildlife resort and being in love with Eastern philosophies (hence living in Nepal + India). My parents split when I was under 4 so I know the feeling of seperation and longing. I also know that this meant I had the most amazing childhood.
Belonging, femininity and being accepted
were the themes of my life growing up.
At 24 whilst at Uni in London I had a panic attack. For the next ten years I had to relearn how to trust myself and feel safe in the world again.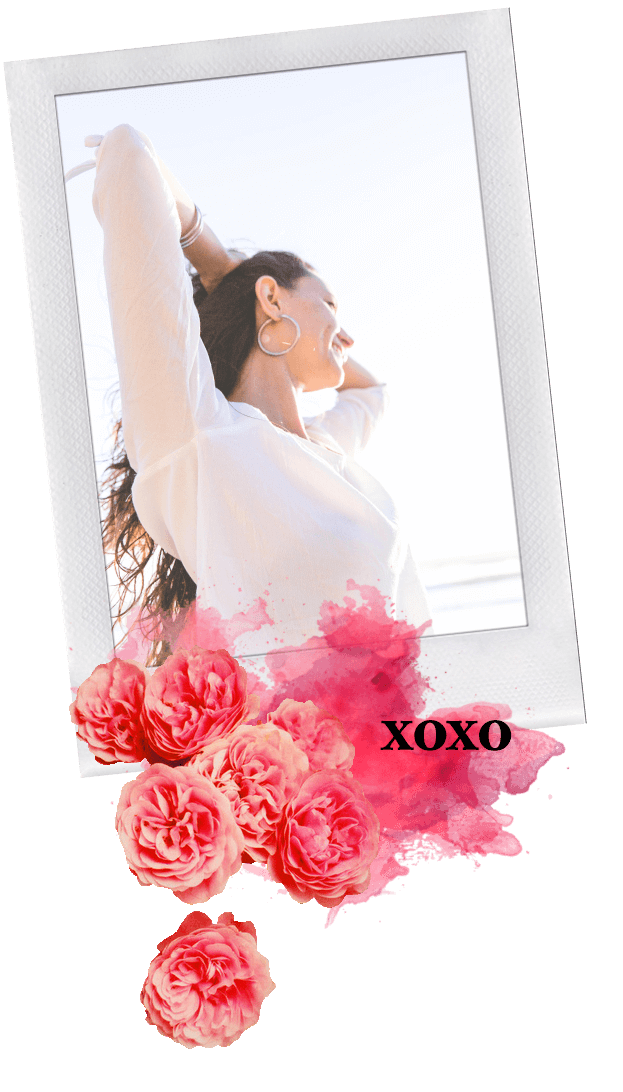 I suffered from chronic anxiety that kept me hiding my joy, I was scared of attention, I hated myself for feeling shy and anxious, I had co-dependant relationship after co-dependant relationship following men around the world in hopes of being 'saved'.
I healed my anxiety by figuring out that I didn't feel safe being me.
I dove into NLP, Feminine embodiment practices, Tantra, Dance Therapy and Authentic Relating to help me feel safe, alive, free and joyful again.
These are the same tools I now teach 1000's of women around the world.
I empower women to get out of their own way by removing their limiting beliefs around who they think they can be. I teach femininity, sexuality and relationships, three topics which were the foundation of my own studies in truly owning who I am.
A Magnetic Radiant Confident and Sexy Woman.
2 WAYS
TO LEARN FROM ME
RIGHT NOW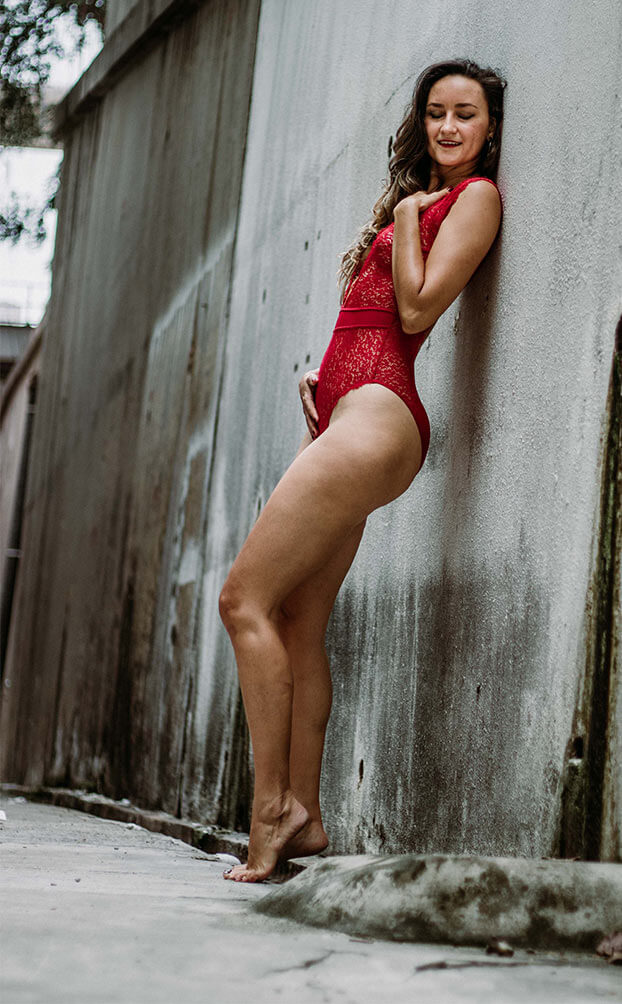 I fear getting my anxiety back.
I fear the fear. The fear of feeling that "I'm not OK" "I am going crazy" thoughts. The panic, the uncomfortable beingness of me.
The mistrust and distrust of me.
The fear stops me from being, and THIS work I am doing is a slow unravelling of that fear. Because for me, fear, joy and pleasure can't coexist.
I choose joy and pleasure.
Every time.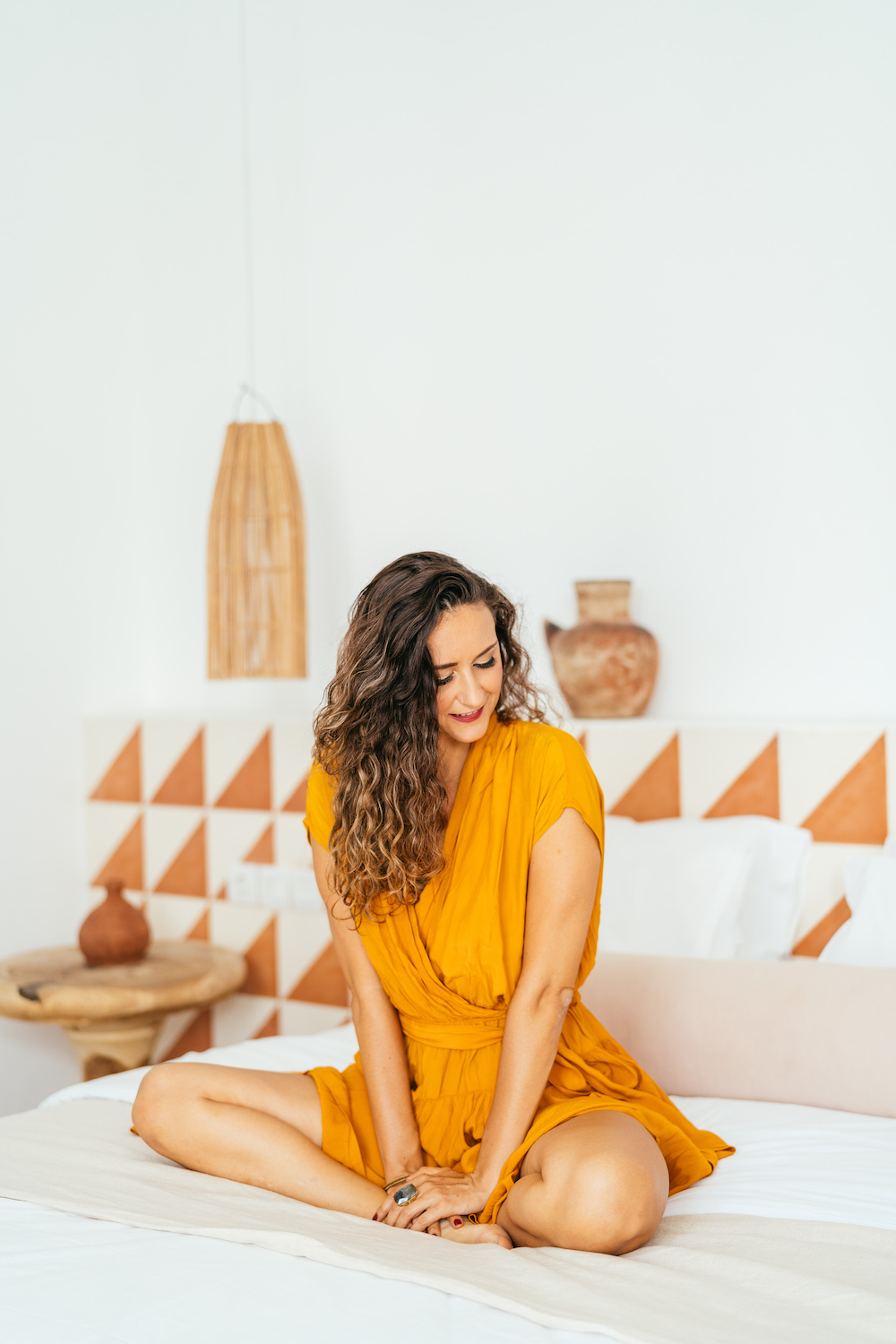 I change what I want to do ALL the time.
That doesn't mean I am not committed. It means I am committed to ME.
To finding me and celebrating the whole MEness along the way.
It's a messy hair, 100's of ideas running through my head affair and I love it.
THIS IS LIFE, MY LIFE.
My work in intimacy and sensuality is my current map to my freedom and toolbox of sweets that is just to delicious not to share with my friends, that includes you.
Sensuality used to scare the sh*t out of me
I'm still kinda scared of what my parents will think…"your NOT into Tantra now are you?" (My dad would say rolling his eyes)…I prefer to call it an awakening of the aliveness of my body. It's so edgy for me still that I have no choice but to dive right in and slather my body with rose scented coconut oil and just dance it out… When I take a moment to tune into the sights, sounds, smells and feelings around me I feel so freakin alive and vibrant it's unbridled joy
(like riding motorbike without a helmet on, cheeky but oh so fulfilling) .
You know that feeling too right?
Nora Wendel is an expert in Feminine Magnetism; the art of being a sexy confident woman. She is an NLP master, Landmark graduate, Authentic Relating teacher and has extensive training in embodied dance therapies. She helps women welcome in their femininity, sexuality and transform their relationships.
I love sharing my stories and my passion for connection, contact me here and let's talk on your podcast, magazine or blog!
over 7,465 women
who are committed to becoming MAGNETIC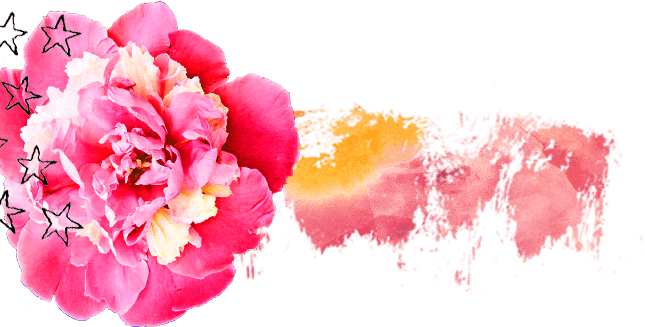 Learn my #1
secret tool

 to feel
sexy  &             alive?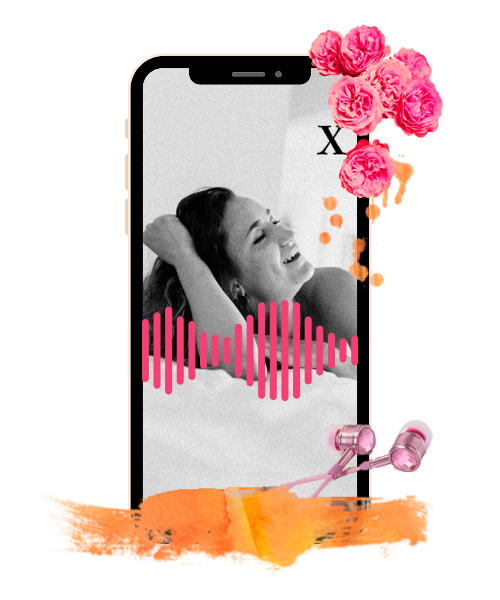 COACHING + COURSES FOR WOMEN
ON FEMININITY, SEXUALITY & RELATIONSHIPS
@norawendel 17.4k+ women are ready to find deeper love, have mind blowing sex and be in the relationship of their dreams – are you?
#relationshiptips #couplesgoals #intimacyexpert #soulmate