Rosenfeld – do it for me
Portishead – glory box
Two feet – I feel like I'm drowning
---
HEY GORGEOUS!
I got something for you. Do you want to learn how to have deeper orgasms with your partner?
Do you want to learn how to share more of your desires?
I have a video you are going to want to watch.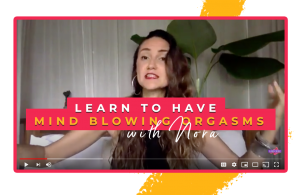 ---
Hemi Moore – Poison Ivy
Bishop Briggs – Dark Side
Makk Mikkael – Use Me
Kyle Dion – Hold on to Me
Matt Maeson – Put It On Me
Snoh Aalegra, Vince Staples – Nothing Burns Like The Cold
Donna Missal – Sick
The Weekend – Call Out My Name
Rationale – Vessels
mAsis – Skin
Emma Jensen – Closer
Which one was YOUR favourite sexy song out of those?
Got another song I should add to this list?
Pop it into the comments below.
Want MORE sexy songs?
Sign up for my Sensual Sunday Playlist to get another 18 songs to add to your bedroom playlist.