It was only at the beginning of this year (Feb 2018) that I connected to myself and my body in a deeply healing way. I started to massage my breasts.
It was awkward at first, I was thinking, "what am I doing?" – "I'm not meant to be touching my own breasts"…
It only took a week before breast massage became part of my daily pleasure practice, a way to connect to myself. It's my time to tune in and drop out of the 'real world', a time to feel, really feel my body and give it LOVE, the love it is so deeply craving and yet so barely receiving.
I will share with you the practices I do in my pleasure practice breast massage in other post, but in this post I wanted to share with you my recipe for my sensual self love body oil.
Massaging your breasts dry doesn't feel as sensual as when you drip coconut oil all over them and feel your hands sliding and caressing your skin, deeply massaging your muscles and your glands…
Because I am such a fan of SMELLS (and essential oils are my #1 go to for healing scents) I started to craft together some concoctions to make my coconut oil sensual and divine.
Below is my recipe for my FAVOURITE sensual self love body oil.
Use it for your breast massage, as a general hydrating body oil, as a luxurious hair oil or as a erotic oil for pleasure…
I add in a few extra elements to make the oil a sacred potent intentional healing elixir. You can add in anything you want into the oil, things that have meaning for you, things that will make you feel even more divine than you already are!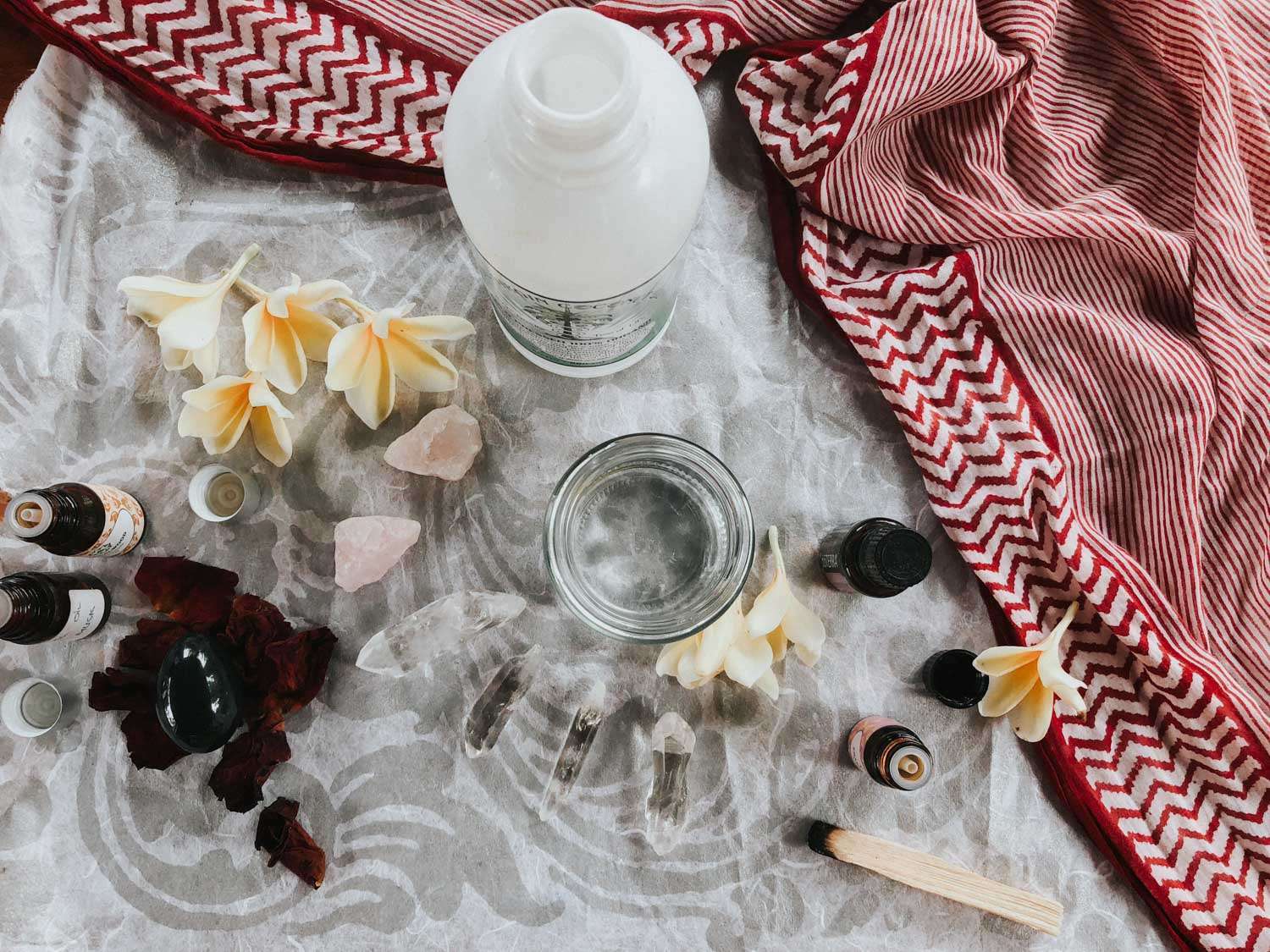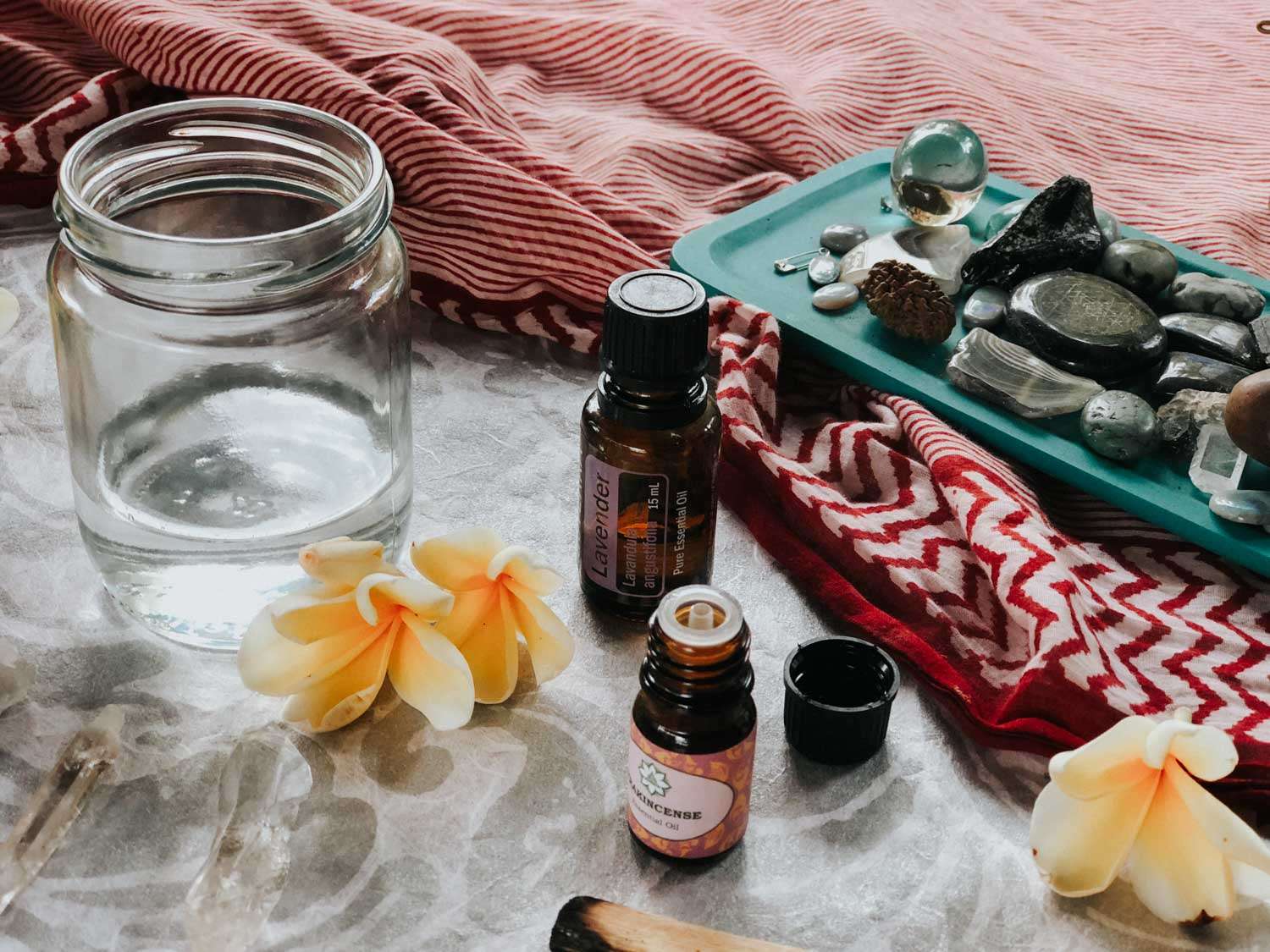 I N G R E D I E N T S
Virgin pure coconut oil (cold pressed)
Frankincense Essential Oil
Lavender Essential Oil
White Musk Essential Oil
Sandalwood Essential Oil
Rose Quartz crystals (small)
Dried rose petals
Small glass jar with a tightly sealed lid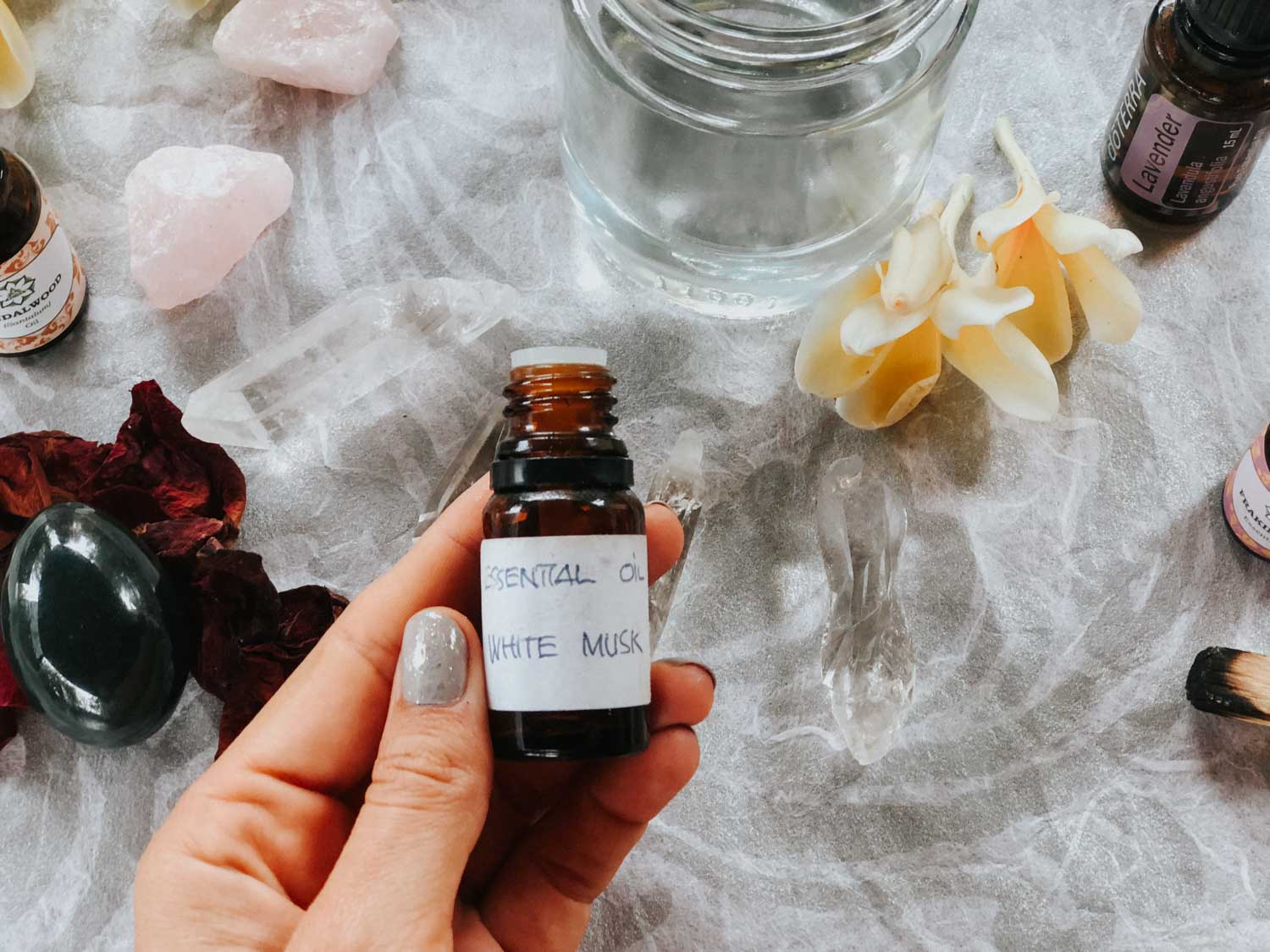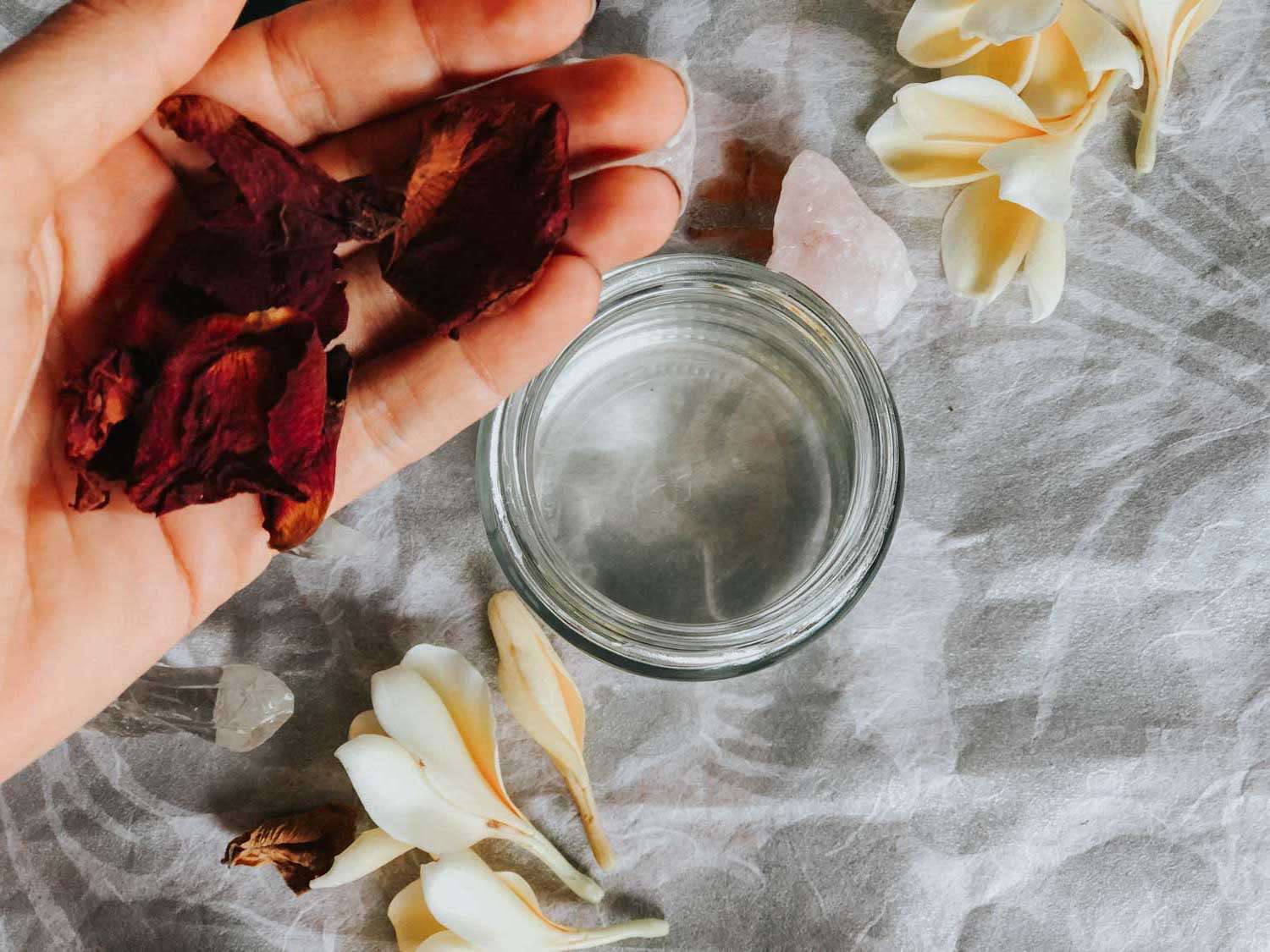 I N S T R U C T I O N S
Pour between 3/4 and 1/2 a cup of coconut oil into the glass jar
Add in the following oils
42 drops white musk
9 drops lavender
19 drops sandalwood
10 drops frankincense
Shake well to mix up the oils with the coconut oil
Add in your sacred elements, I add in a handful of dried rose petals and a small rose quartz.
~
The oil lasts for around a month or two before it may smell slightly rancid (the oxidation does this). I make smaller batches so I can keep the smells alive!
There you have it! My recipe for my sensual self love body oil.
I would love to know if you made it and how you found it!
Also do you make your own body oils? What are your favourite smells and what do you use? I love finding out about other people's secret ingredients.
xoxo
Nora
Pin the image below to your pinterest to save it for making later! ⬇️