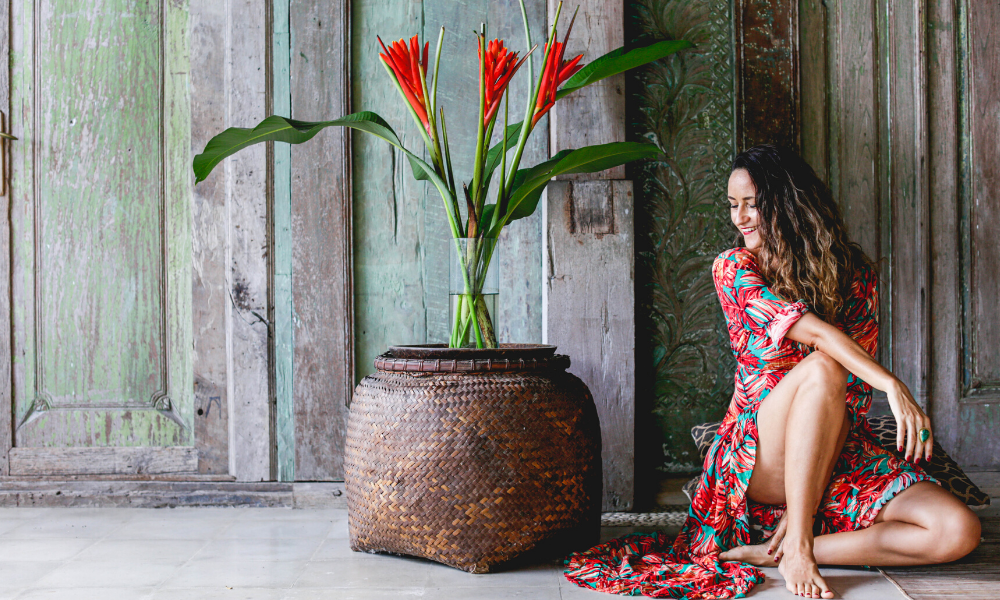 THE FEELING OF WANTING MORE
I woke up, rolled to my side, glanced at my 8 visioning statements on my wall to make sure they were imprinted in me before I picked up my phone.
I hate my habit of checking Instagram in the morning and yet I love it as well. It's totally a love hate relationship and I can deal with that for the moment.
I checked my DM's and who has commented on my photo while I was sleeping then starting watching my fav. peeps Instagram stories.
Midway through one story (one of Jenna Kutcher's ones) I got triggered.
Like MAJORLY triggered. She was sharing how she made $218,000 from shopify in one year.
TRIGGER TRIGGER TRIGGER
This is what went through my head;
How the F did she do that?
Why can't I make that much money?
What is wrong with me?
Why am I not focussed?
What am I doing with my life?
Why can't I have what she has?
….
This was in the space of a few minutes, I felt my heart become heavy as the self depreciation started to smother me.
I knew this wasn't good, I knew I didn't want to feel this way, I knew that I should change my emotional state.
I grabbed my golden blank paged journal and my black pen (I have this thing that my journal can only be in black pen) and started to write down my feelings.
Just getting them out made me feel better, but not BETTER, just better.
So what was this feeling underlying my morning trigger?
The feeling of wanting more..
More from my life.
More from my work.
More from my love.
More from myself.
The feeling of wanting more..
I see it both as a positive and slightly negative (can we call it a drawback?) feeling.
Positive because it drives me to take inspired actions towards what I WANT.
And as a drawback because it may never seem ENOUGH in regards to what I have now.
I don't want to talk about gratitude and how I need to be grateful now for what I have yada yada yada. I hear enough of that online and yes I DO practice gratitude every morning by writing three things I am grateful for in my life…
What I do want to talk about is the underlying feelings of wanting more.
Now I will speak for my own experience as I don't want to make a truth claim that YOU or EVERYONE feels this the same way I do.
This is me and if you get that 'hell yes' feeling when reading this, then I guess you feel it too, if not I'd love to hear in the comments below how you feel around this topic. I'm always open for a discussion especially when it gets juicy around deep rooted feelings we have.
So here's what I think underlies the feeling of wanting more;
I believe that whatever it is I want (that MORE thing) will give me
That's actually what I truly desire NOT the thing but the feelings of the above.
Ultimately anything that we want, we want because we think it will make us feel a certain way.
Here's the breakdown from my side
I want a team to help me in my business – to feel SUPPORTED
I want money to feel SECURITY
I want to live in Australia as I believe I have SAFETY and SECURITY there
I want to write a book as I believe that will bring me SUPPORT towards my other goals of being an expert in intimacy, joy and meaning
I want to travel with friends to feel SUPPORTED and SAFE
I want to have a thriving business online and offline as I believe that will bring me SECURITY in terms of meaning to my life through the work I do by helping people find joy, intimacy and meaning in their lives
I want to be a speaker on stage at workshops, conferences and large scale events because I believe that I will feel SUPPORTED in my role in life by doing this
Safety
Security
Support
I didn't realise until today that those three things were a driving force in MY life. Are they a driving force in your life?
I have to give credit to my amazing and fully supportive accountability partner for helping my realise this about myself. He showed me by simply listening to my self depreciating talk this morning that those were the themes in my life.
I highly highly highly recommend everyone find an accountability partner for life, I'll talk about that in another blog post on how you can find one and how you can hold space for each other (there is an art to holding space and truly being able to be there for each other without opinion or judgement)
After the awareness (stage 1 of discovery) comes the diving deeper, I am going to ask myself these questions, and I encourage you to do the same.
How do I feel safe, secure and supported? What makes me feel these things?

What do I have right now that doesn't give me safety, security and support?
How do I give these feelings to myself? What can I do to feel safe, secure and supported?
I know I can't rely on anyone else to give me those feelings, I need to know how to feel safe, secure and supported by myself, if not then expectations happen, then blame happens, then neediness then disappointment and hurt.
However it's great to know WHAT makes me feel supported, safe and secure so that I KNOW the feeling and how to get it for myself.
I'm off to go and journal some more on these questions, diving in deep always feels so refreshing when I know it's about uncovering more of what governs how I show up so I can show up fully in my beautiful, radiant and free self.
I'm off to go and journal some more on these questions, diving in deep always feels so refreshing when I know it's about uncovering more of what governs how I show up so I can show up fully in my beautiful, radiant and free self.
xo
Nora
WANT TO FEEL WORTHY, CONFIDENT & SEXY?
Download my *FREE* POWERFUL ME Bundle!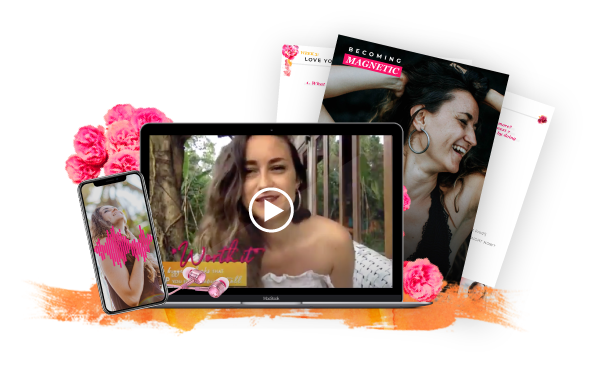 If you struggle with self worth, lack of self confidence and feel so stuck inside your mind that you hate yourself and wonder WHY are you feeling this way??
I GOT SOMETHING FOR YOU.
I created a mega epic *free* digital bundle with over 5 epic resources (from PDF's to Meditations to Videos) to help you dive in deep to uncovering your worth, support you in finding your confidence and sharing with you how to stop the self hating to feel sexy AF.
Sign up below to instantly get access to this POWERFUL ME bundle.
⬇️⬇️⬇️⬇️⬇️⬇️
FEEL INSPIRED?
Share this post by clicking below
READ MORE ABOUT SELF WORTH, CONFIDENCE & FEMININITY
I teach you how to become magnetic AF 
📍Bali, Indonesia
nora@norawendel.com
This error message is only visible to WordPress admins
Error: API requests are being delayed for this account. New posts will not be retrieved.
Log in as an administrator and view the Instagram Feed settings page for more details.
#nakedandraw  #risesisterrise #divinefeminine