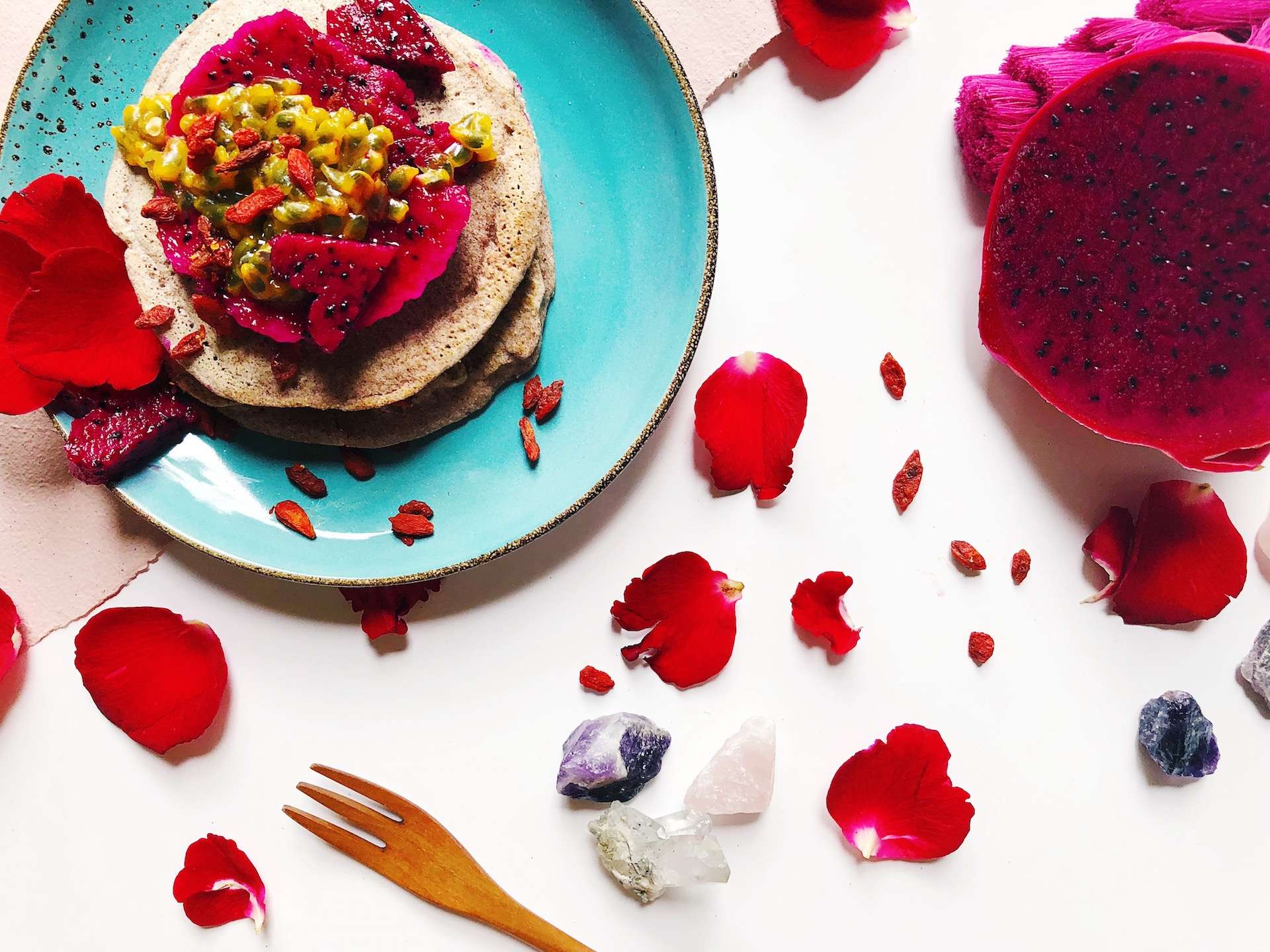 INDULGE | Red Rice Vegan Pancakes
I'm a huge lover of pancakes. Not crepes, but the big fat American style of pancakes. Maybe it's because when I was younger it was never on the menu (so I didn't know what I was missing!).
These mornings I eat pancakes around once a week, there is something about the sweetness, how I can add whatever toppings I want and the fact that they are SO easy to make, that has me going back to cook them so often.
Right now I am Vegan (just trying it out) and Gluten Free (also just giving my system a break) so the recipe you find below is my quick fix pancake recipe. You can substitute the flour for any GF flour and it will still work!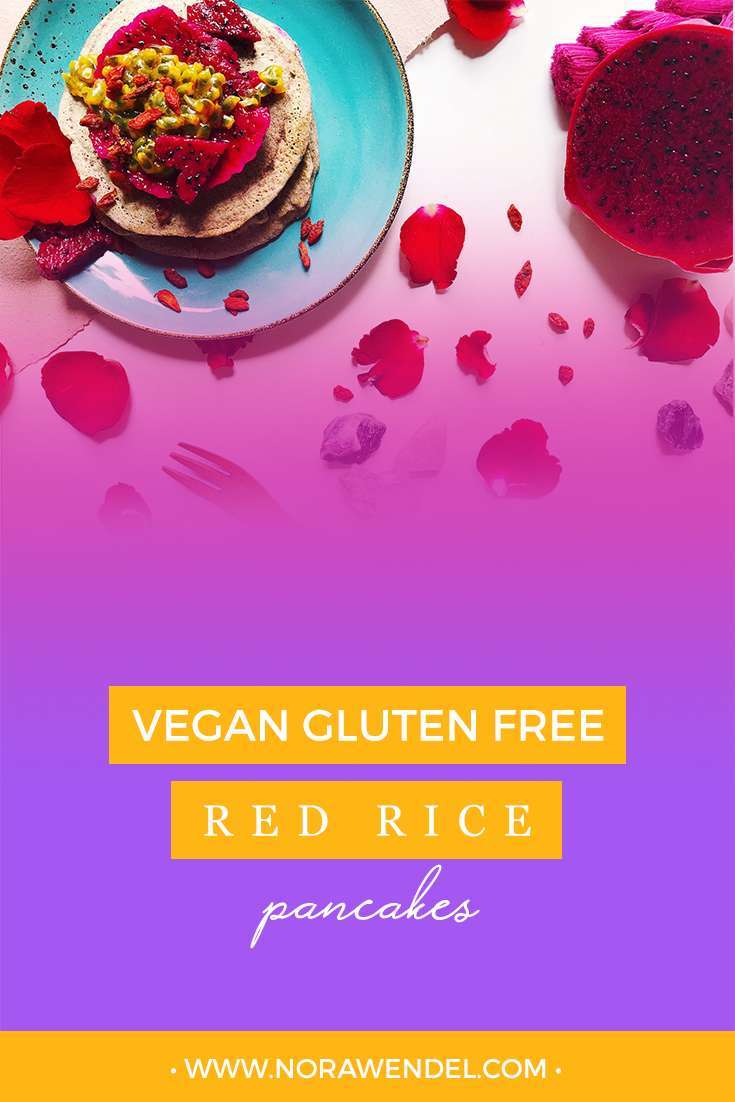 RED RICE VEGAN GF PERFECT PANCAKES
---
Ingredients
Red Rice Flour
Spelt Flour
(or other GF flour, banana flour, buckwheat flour both work well too!)
Baking Soda
Baking Powder
Cinnamon
Stevia (liquid)
Water
Toppings or fillers
Any fruit! Can be chopped small, mashed, grated....
I like banana inside the pancakes (yum!)
Dates
Goji Berries
Protein powder (optional to add extra protein to the pancakes)
Tahini
Toasted seeds like almonds, walnuts or cashews
Chia pudding (made with coconut milk)
MORE LIFESTYLE TIPS OVER ON MY INSTA STORIES!
Instructions
disclaimer - I don't measure my portions - I just throw it into a bowl and mix it up! 😏
Add around 1 cup of red rice flour and half a cup of an alternative flour (spelt, buckwheat etc) into a mixing bowl
 Add in a pinch of baking powder and a pinch of baking soda (too much will make it taste weird!)
Pour in around half a cup of water and mix well, add in more water to the consistency you like (I like thick pancakes so my batter is thick and barely runny!)
Add in the ingredients you want inside your pancake, I usually put chopped dates, goji berries, chopped bananas. Also add in a few drops of liquid stevia to sweeten to your taste. I add a dash of cinnamon as well as I LOVE cinnamon.
Grease non stick pan with coconut oil, wait till the pan heats up a little bit.
Scoop out the batter into the pan (how big you want your pancake is up to you). Cook on one side for a few minutes till you can flip the pancake easily without any stickiness.
Cook a few more minutes on the opposite side. Place onto a plate and prepare the rest of the batter to cook. This usually makes 3-4 pancakes depending on how runny your batter is.
For the toppings, decide WHAT you feel like today! Add some chia pudding, maybe grated apples with more cinnamon, I make a chocolate sauce from raw cacao sometimes, I always add tahini and then whatever else I have in the fridge or cupboard that would match the taste.
It really is this simple and easy to make!
When I have friends round for a brunch I will make plain pancakes and have a whole bunch of different toppings in small bowls on the table, then everyone can make their own pancakes, super easy and everyone loves it.
Let me know what your favourite pancake fillers or toppings are in the comments below ⬇️
P.S. If you are not following me yet on INSTAGRAM or YOUTUBE - head on over and stalk me there!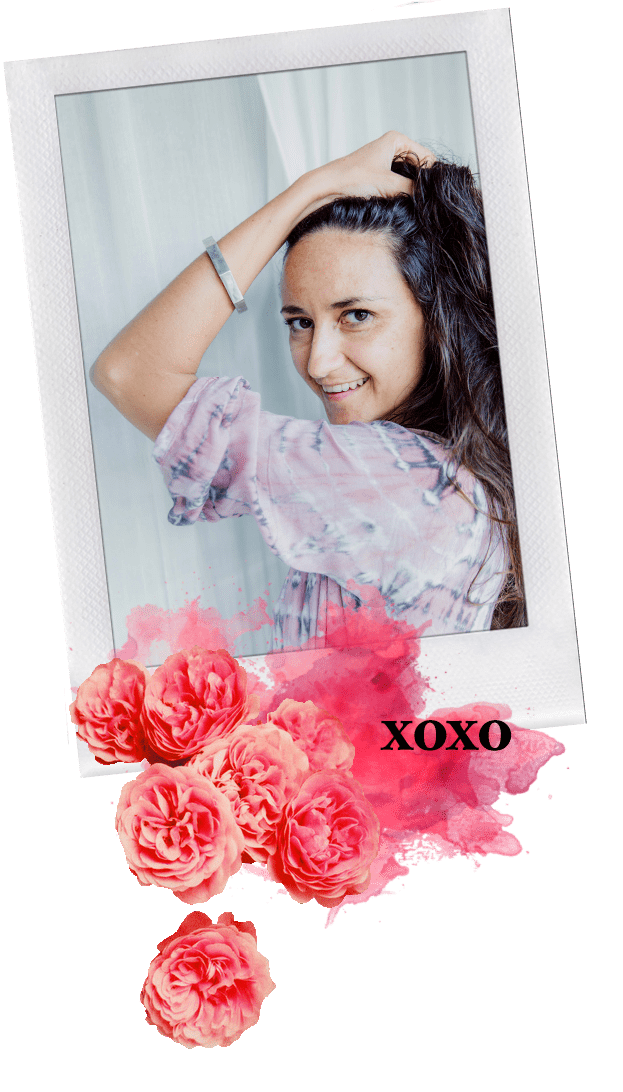 RESONATE with what I am sharing?
I teach woman how to be confident, sexy and free. 
This is my journey, this is my sharing.
Sign up to get notified whenever I share something that might just make you go *aaaaahhhhhhh*
sensuality + life inspiration + struggles + intimacy + photography + and a whole lot of NORA
FEEL INSPIRED?
Share this post by clicking below
"I don't want it to turn sexual"   He nodded.   "Any other boundaries?"   I paused. I felt.   "No."   "What is your fear?" He moved onto the next question.   "Feeling my anxiety well up again, realizing that it isn't gone like I thought it was; Panic?" I answered.  ...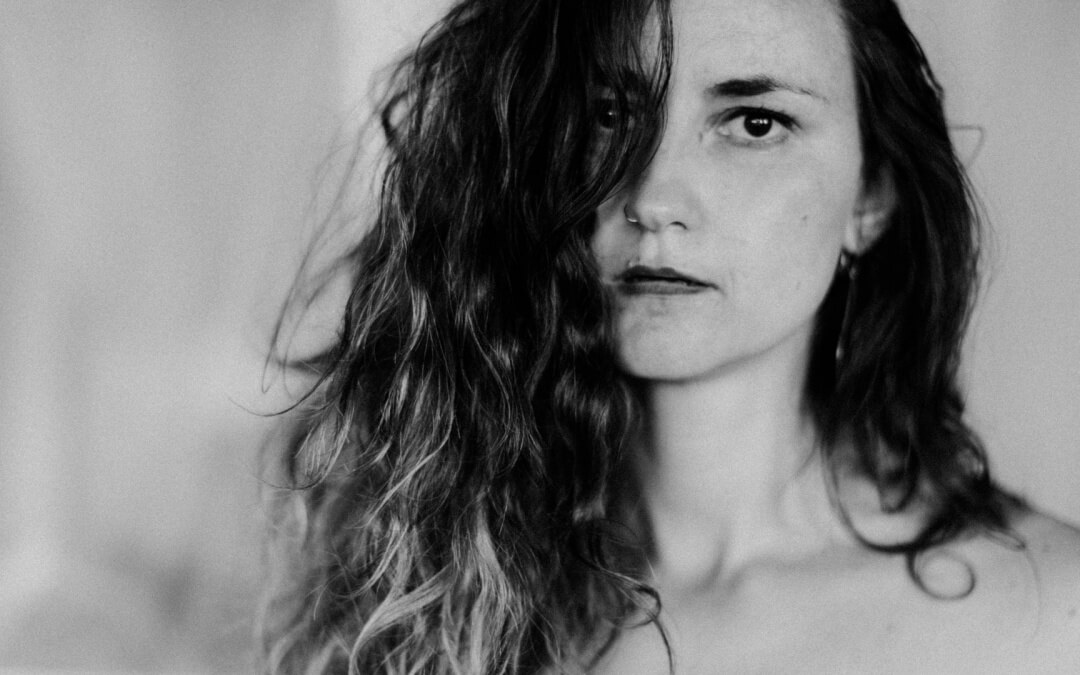 I stood naked in front of a man this weekend,  I stood naked in my entirety.   I needed him to see me in my fullness, my wholeness, without my shame.   We were by a river, the water was roaring around us as the wetness, moistness of being down down down in the valley...
Teaching you how to have
passion, purpose and play in your life.
🌴 Bali Based 
Contact me here.
@norawendel 14.3k women are ready to become confident, sexy & free - are you?
#nakedandraw #risesisterrise #divinefeminine