Hair Care for long AF hair
I have really long hair.
Like really really long hair.
I look in the mirror sometimes and see the tips of my hair poking out just above my bum and think 'is my hair really that long?', then I grab some of it and from behind my arm and measure how long it is.
'Cause I see myself every day, and that means I don't see how long my hair actually is.
I got asked about Hair care on Instagram the other day so I wanted to share with you how I care for my hair.
__
First off, having thick hair is genetics, my mom had long thick wavy hair so I got it from her.
However that doesn't mean you can't take care of your hair.
Here's what I do.
1️⃣ I use only natural shampoo and conditioner
Right now I am using
DaVroe Hair Wellness
(click to view on Amazon, I bought mine in Australia) both shampoo and conditioner.
Sometimes I only use shampoo and not conditioner as I find my hair is easier to comb without conditioner…. 🤷🏽‍♀️ don't know why!
2️⃣ I don't brush my hair in between washing it.
Ever since I dyed my hair blonde, my hair has become even harder to brush through (damaged the hair shafts, yes I knew it would happen, and yes I just wanted a change!)
I don't brush my hair in between washing it because it means I loose my waves and curls.
Before washing my hair, I always brush it so it's easier to comb afterwards.
I use a detangling spray and leave in conditioner after washing so I can brush it easier!
Yes brushing my hair is an affair, it takes over half an hour, and phew sometimes it annoys the F out of me.
3️⃣ I use a curling serum and a de-frizz serum to define more of my waves.
Right now it's;
Make Curly Cream
⬆️ Yay! The frizz be gone is on Amazon! I couldn't find the Make Hair curly cream, it must be a Australia local product, sorry!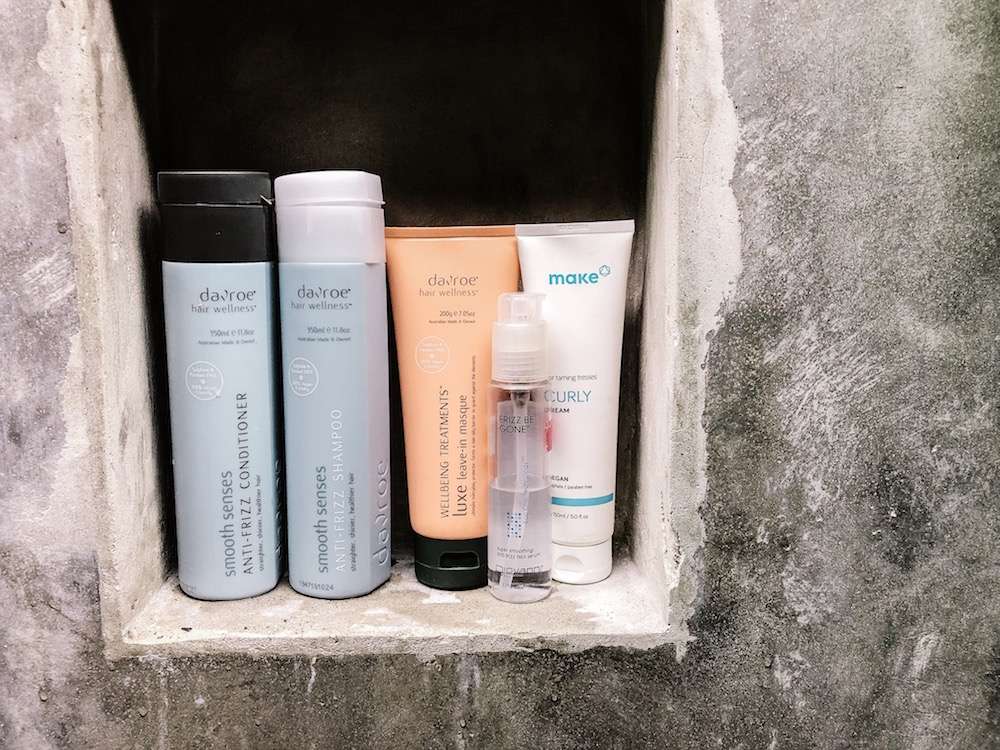 4️⃣ I don't blow dry my hair.
I don't straighten my hair.
I don't curl my hair.
It's actually pretty simple. Keep it as natural as possible!
That doesn't mean I don't envy those Insta women who have glam locks all the time, I totally do, but I live in Bali. I drive a scooter, I wear a helmet. Hairstyles apart from up or down just don't work here.
and yes, I do dream of living in a place where I am in a car which means I can actually do my hair up all pretty.
But then the question would be, would I actually do it?!
xoxo
Nora
P.s What do you use to tame your tresses?
*Links above are my affiliate links, I use these products EVERY SINGLE DAY. See my hair in my photos? Yep, that's those products on my hair!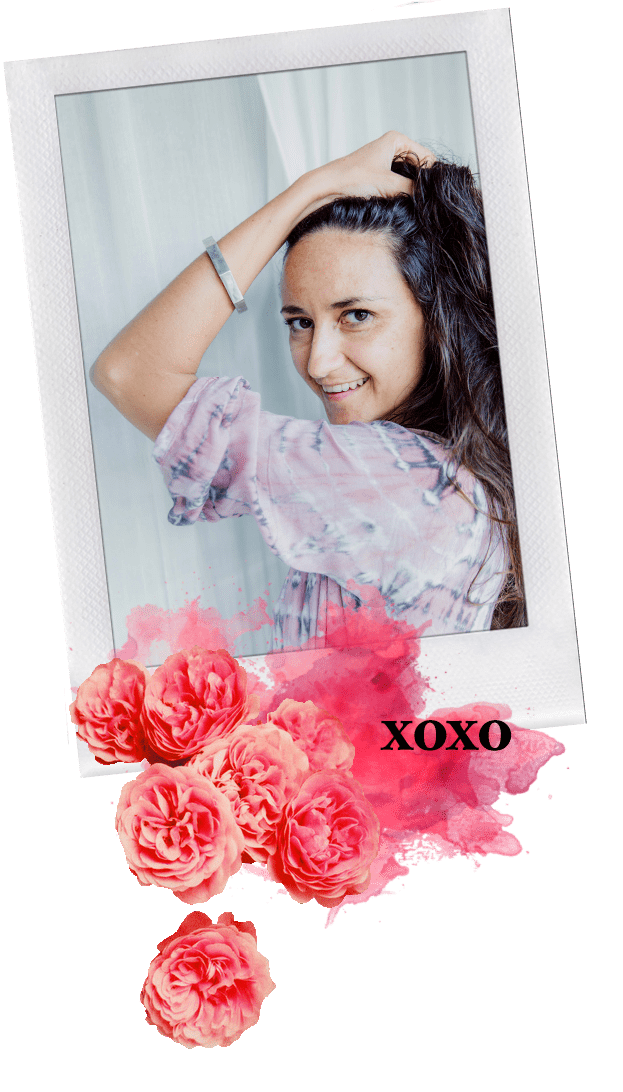 RESONATE with what I am sharing?
I teach woman how to be confident, sexy and free. 
This is my journey, this is my sharing.
Sign up to get notified whenever I share something that might just make you go *aaaaahhhhhhh*
sensuality + life inspiration + struggles + intimacy + photography + and a whole lot of NORA
FEEL INSPIRED?
Share this post by clicking below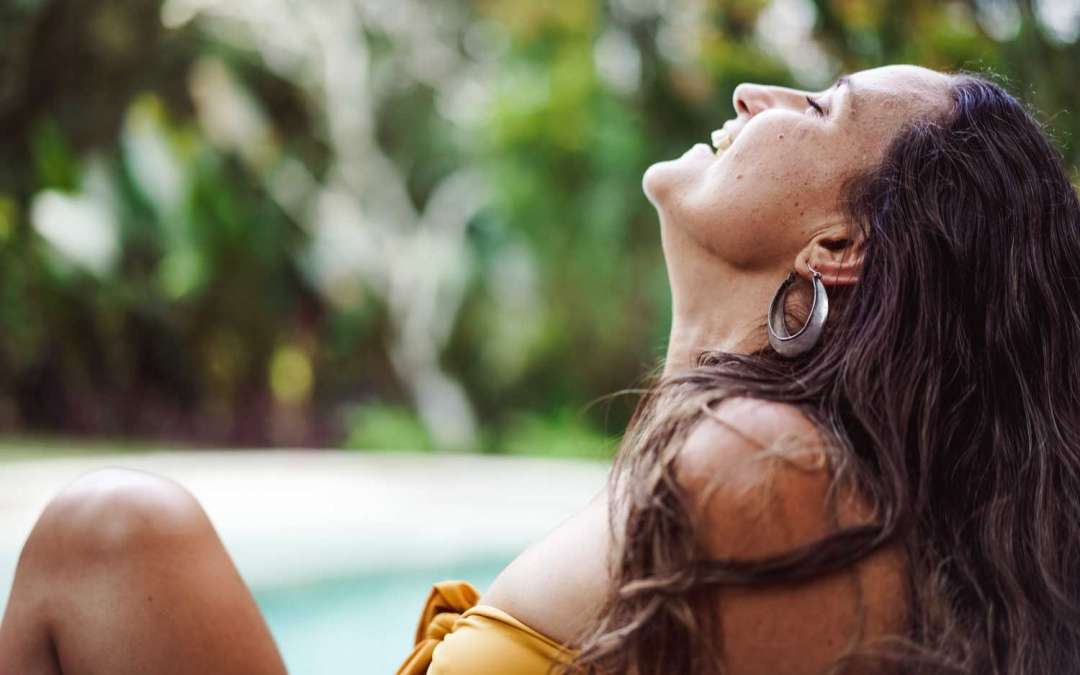 Oxymoron right?   Committed to freedom…   Commitment takes 100% belief, faith and knowing that this is what you want. Freedom seems like the ultimate opposite. Freedom to me means not having to be tied down, of always having options.   *side note* what FREEDOM means...
I won't write about WHAT Landmark Forum is or what you go through.  I won't write about WHO was there. I won't write about the HOW it's done.   I will write about how it has transformed me.   It's not a learning experience, it's a transformational experience. That's...
@norawendel 11.5k women are ready to become confident, sexy & free - are you?
#nakedandraw  #risesisterrise #divinefeminine