guided by me to uncover your highest potential in 8 weeks.
A personal development journey into what is stopping you from being confident, sexy & wildly free.
This isn't just
ANY

book.
This is a playbook; a step by step deep dive into the exact tools, questions, and processes I used to overcome 10 years of chronic anxiety to become the worlds leading expert teaching women how to own their worth and become magnetic AF.
NORA'S WORK HAS BEEN FEATURED IN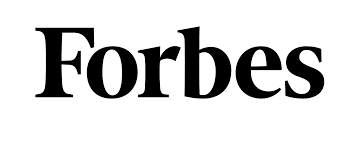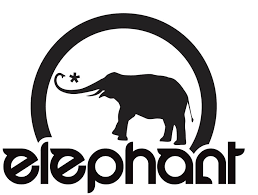 Dive into 8 different themes of inner work in 8 weeks to uncover why you are still stuck and frustrated in your life.
Journaling questions, Meditations, Videos are all included in this!
For this you get exlcusive chapter by chapter previews, FB lives with me, all book resources and most importantly you get to dive into who you want to be and see all your limiting beliefs as an asset and not as a hindrance.
This is about YOU figuring out YOU RIGHT NOW.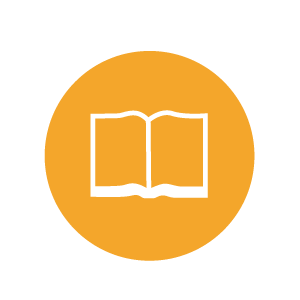 WHAT DO I LEARN IN THIS BOOK?
PLUS MEDITATIONS, JOURNALLING QUESTIONS, EFT TAPPING VIDEOS AND OTHER BONUSES!
How do you get clarity on what you want in life right now and how do you figure out what the F is stopping you? This is Chapter One.
Figuring out our unmet emotional needs that come from childhood. Learn how to stop sabotaging yourself.
Learning how to go from self hate to self appreciation and start loving all that you are.
Understanding the power of being a woman and how to reconnect to your feminine flow of ease, grace and beauty.
Welcome more pleasure into your life to by navigating difficult emotions so that you start living a life that is filled with passion.
Understand the key to what makes you blossom into a radiant confident woman. Self reflection on this is life changing!
How to stop comparing yourself to other women, how to stop doubting yourself and rise up as your authentic self.
Finding your worth, self confidence and owning the shiz out of who you are. This is the BOMB 🔥 chapter!
Get Exclusive
VIP ACCESS to;
HOW I write this book (the writing process and what I do to write the book in one week!)
– worth $699
PERSONAL sharings of how I overcome my own blocks to get this done (learn from my own mistakes)
– worth $899
ACCESS to chapters + the PLAYWORK on a week by week basis –
worth $599
Private FB COMMUNITY to talk about the book and how you can use it to change your own life
– worth $499
First access to all the BOOK RESOURCES (meditations, journalling q's..etc)
– worth $599
WEEKLY FB live with me to ask any questions about the current chapter and give feedback
– worth $499
1x Copy SIGNED printed book
– worth $99
Final EBOOK
– worth $29.99
This insider access is worth over $3900 US
QUICK JOIN BEFORE THE 28TH OF JUNE
👏🏼The Woman who wants to learn how to feel her self worth and find unlimited confidence
👏🏼 The Woman who wants to get out of her stuck mindset rut
👏🏼 The Woman who wants to learn how to trust herself and take inspired action to create her dream life
👏🏼 The Woman who is seeking new tools for inner transformation and wants to be guided in the process for maximum results
👏🏼The Woman who knows she is playing the victim in her life and is ready to change that to being EMPOWERED
👏🏼The Woman who is sick of feeling unfulfilled and wants to learn how to live her highest potential
Are you ready to
own your worth

, ditch the

SELF DOUBT

and not give a

F*CK ABOUT WHAT OTHERS THINK OF YOU?
nodding your head going; "YES" ?
THEN MY INNER CIRCLE IS FOR YOU.
This isn't just 'a book', this is my life experience wrapped into a beautiful easy to follow process of how I turned myself from a shy, mistrusting scared woman into a multiple six figure magnetic woman living the dream life in Bali.
This is personal look into what shaped me.
This is exclusive access to my own processes that I only share with my VIP clients.
This is about
me supporting YOU through

your own personal development journey to become the radiant, confident, ON FIRE woman who loves her life and gets everything she wants.
Access to my energy is a
PRIVILEDGE.
i charge $800+/hr for my coaching
8 chapters over 8 weeks
one chapter revealed every sunday
weekly fb live checkin
listen to my processes and ask me direct questions
book resources
First access to all PDF's, meditations and journalling questions.
get inner circle + me for only

$99 usd
First chapter reveal is on the 14th of June and first FB live is on the 19th of June.
Every SUNDAY is a chapter reveal + every FRIDAY is the FB live checkin.
$499 get's you a 90 min personal coaching call with me to unpack your life and move forward in quantum leaps PLUS a check in the week after our call to make sure on track for your transformation.
HOW DOES INNER CIRCLE WORK?
Inner Circle is Nora's exclusive access to her new bestselling book. Inner Circle members get first preview of each chapter week by week. The link to the chapters will be posted in the private FB group. Every week there will be a FB live scheduled where you can ask Nora questions about the chapters and get direct feedback on your own life.
Every SUNDAY book chapters are released. Every FRIDAY the FB live will happen. This means you have time to read the chapter over a few days.
Nora will also be holding general FB lives updating on any blocks, sabotages and life turns that she goes through as this book is written, published and launched.
Inner Circle is an insider look inside Nora's brain and how she shows up as such a powerful woman.
WHAT IS THE BOOK ABOUT?
Nora's book is a personal development book intertwined with uplifting stories, affirmations and dig in deep journalling questions.
The book comes with a free digital resource library full of meditations, videos and PDF's to support your own transformation journey.
It is written in Nora's unique relatable, funny and inspirational style.
This is a book to guide you in transforming your life from feeling stuck, small, frustrated into radiant, magnetic and feeling powerful AF!
I CAN'T MAKE THE FB LIVES, NOW WHAT?
If you can't make the FB live in real time, you can watch the replay and still comment with your question and get feedback from Nora.
I DON'T LIKE THIS CAN I GET A REFUND?
Once payment is made, there will be no refunds.
June 14th first chapter reveal – you can join anytime until the 28th June.
Own your worth, ditch the self doubt and stop giving a f*ck what other people think of you.