You have website shame and don't even tell peeps about your website.
You didn't have a clue what to put on your homepage so you just threw something together.
You know you need to update your homepage but don't know where to start.
Homepage? What does that really mean? < You ask yourself all the time!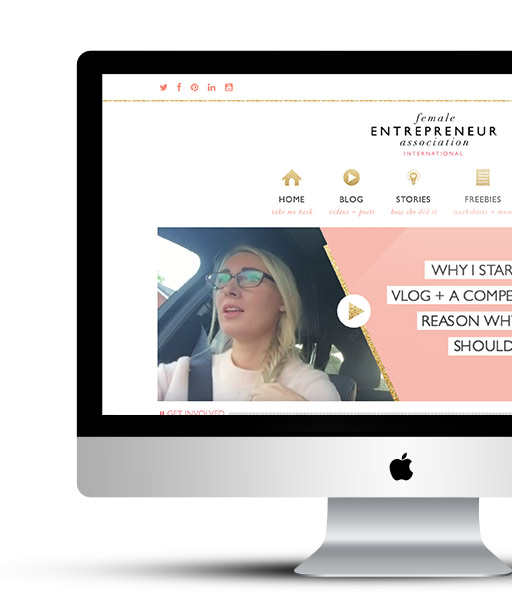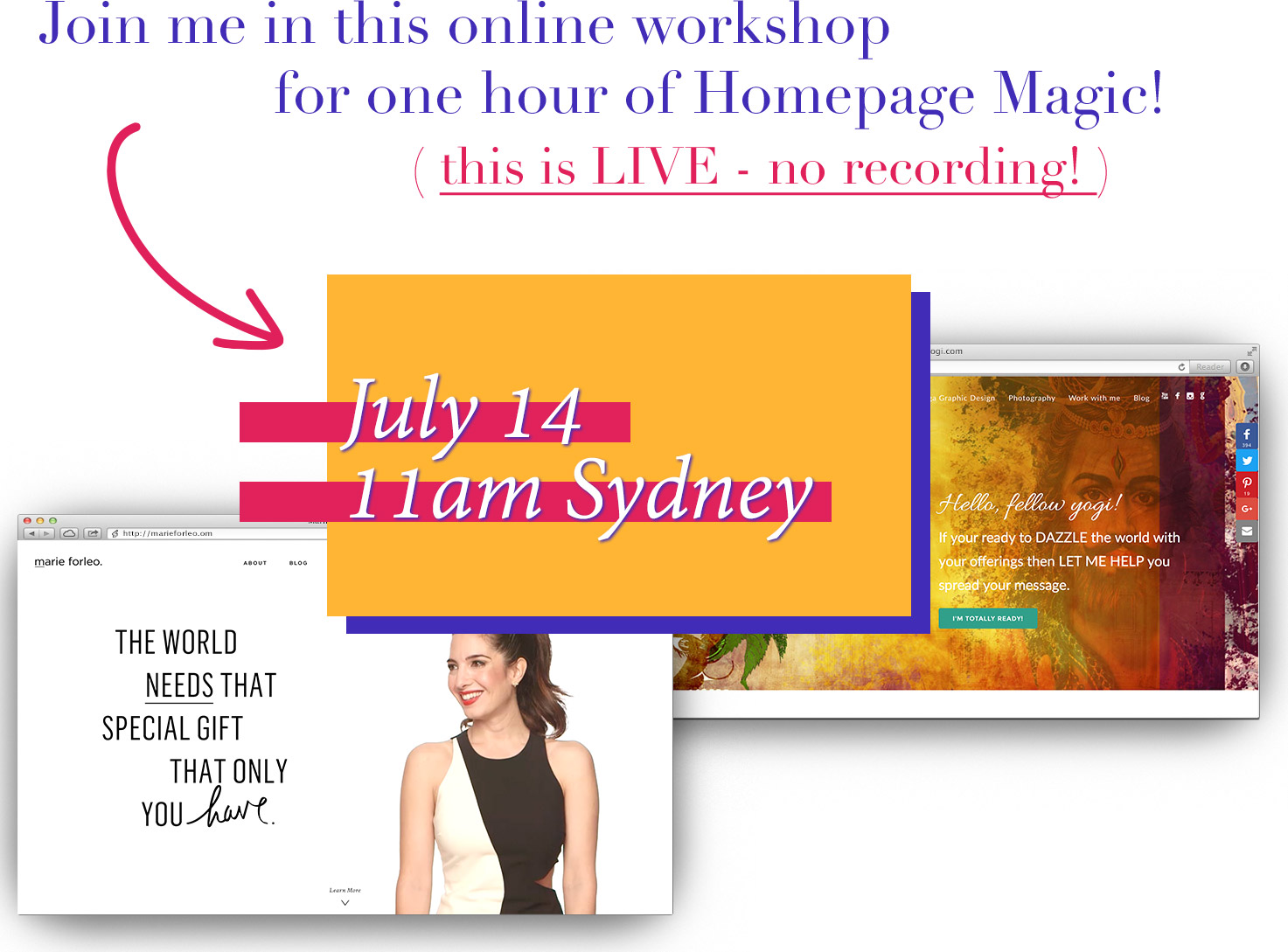 One lovely person who joins live will receive a FREE homepage analysis from me worth USD 250!
(remember this is only a live workshop and won't be recorded!)

What you need to stop doing that is making your homepage turn away your audience.
See examples of great home pages + understand why they work so well.
The #1 question I ask my clients when I design their homepage for them.
The design tricks I use when creating a homepage.
Ask me questions about your homepage live on the call!

This is a FREE LIVE WORKSHOP where I share my own tips and tricks that I use when I design a homepage.
To look at your own homepage with an analytical eye
To understand the most important elements you need on your homepage
To design your own homepage or tell your designer what you want!
That your audience will KNOW what to do on your homepage (aka. your Call To Action)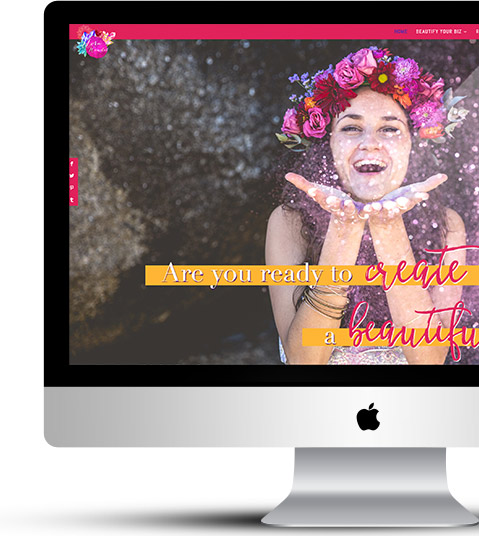 Some call me a visual designer, but I think that's too boring!
because I play with color, texture and design.
So now you know me, why not come play with me online?