ARE YOU READY TO SHOW UP AS YOUR AUTHENTIC CONFIDENT SELF?
DO YOU FEEL…
So frustrated with yourself asking "
why aren't I showing up more?",

"

why aren't I creating more content?",

"

why am I feeling scared to be seen?"
The self doubt creeps in and so does the negative itty bitty shitty committee (that voice in your head that constantly tells you that you are not enough)
It's Time To
Drop the MF
(INTERNAL)
Struggle;
STOP THE SELF DOUBT &
START TRUSTING YOURSELF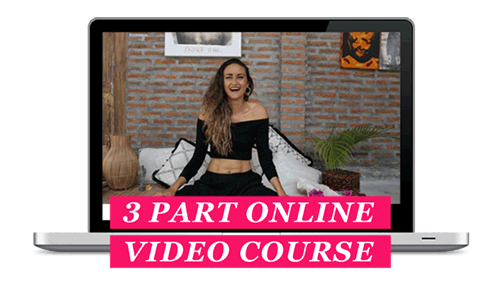 In this online video course, I take you through 4 major steps to learn how to break out of a stuck mindset rut, release yourself from fear and step into your truth.
1
Get clear on the Woman you want to be
2
Unlock your beliefs, f*ck your fears & break your bad thought patterns
3
Stop the self sabotage already! my #1 tool to stop self sabotage
4
learn how to Change your hard wired limiting beliefs
Yep.
This is for the woman ready to stop playing small in her life.
How ready are you to feel unstuck in your life?
You know MINDSET (or mindplay as I call it) is the KEY to moving forward in your life and you are sick of not believing in yourself and living your highest potential.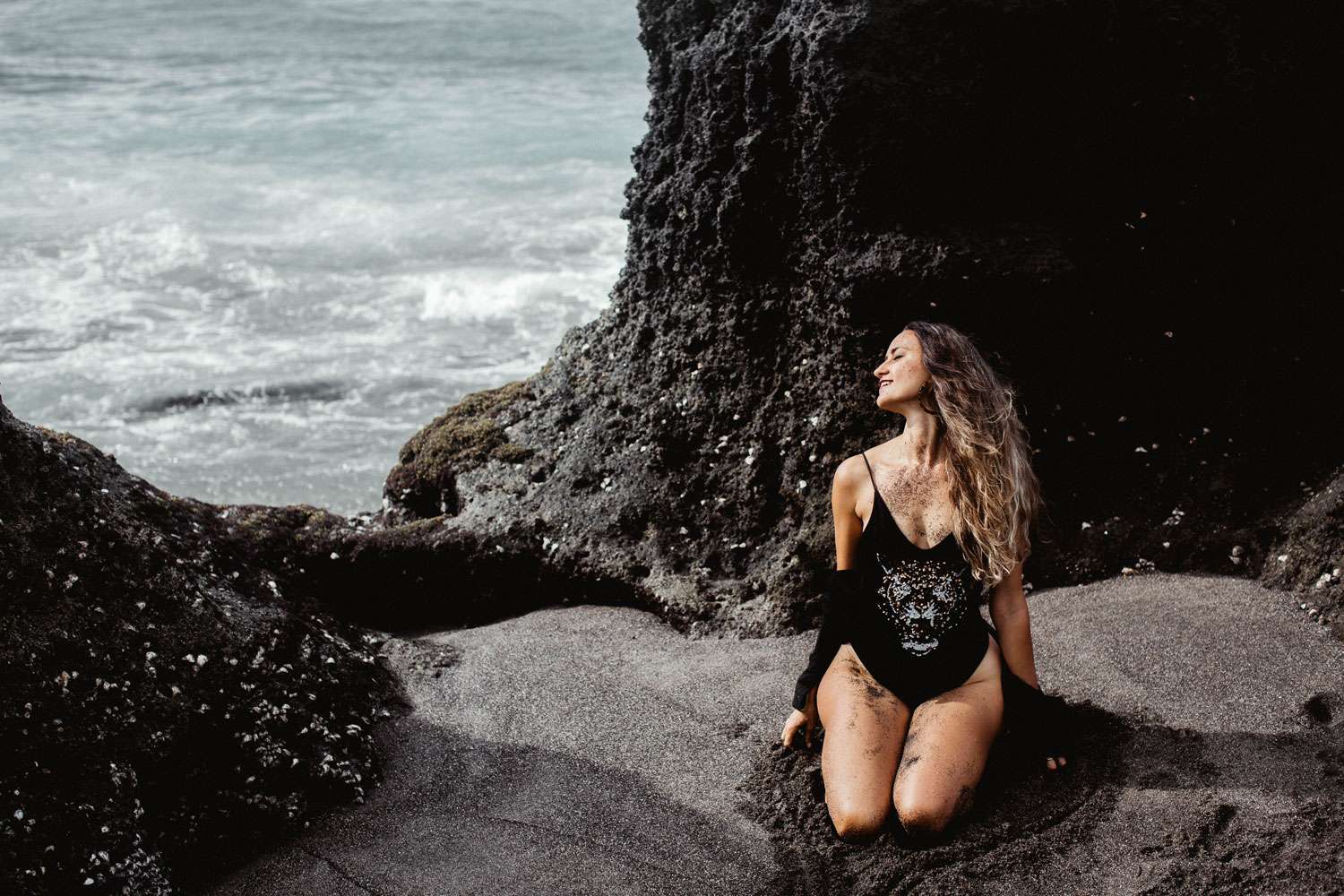 I'M READY TO DROP MY INTERNAL STRUGGLES
You KNOW cause you can feel it, the greatness of what you want to offer to this world. and yet you stop yourself. Daily.
it's time to stop this.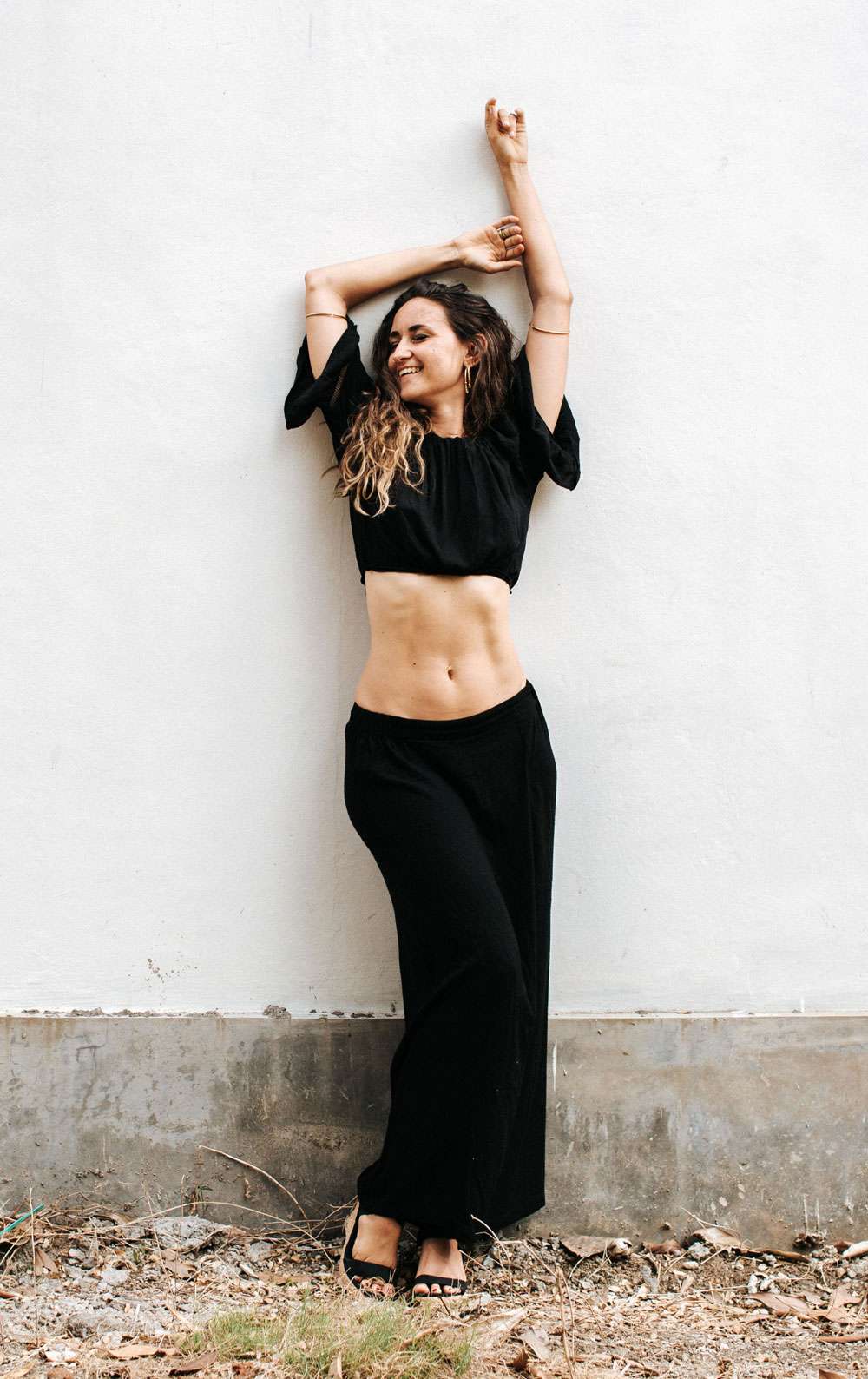 You want to feel EMPOWERED.
You want to feel liberated from your own mind.
You want to move from worry and fear to freedom.
Enough of going around in circles, feeling stagnant and lost.
This online course will TEACH you the tools that I personally use every day to overcome my limiting beliefs and fears so I can start to show up as a powerful, confident and ON PURPOSE woman.
Let me show you how to remove those thoughts that tell you you are not enough. because it's a lie.
Normal price for this is $297. Buy now for only $98!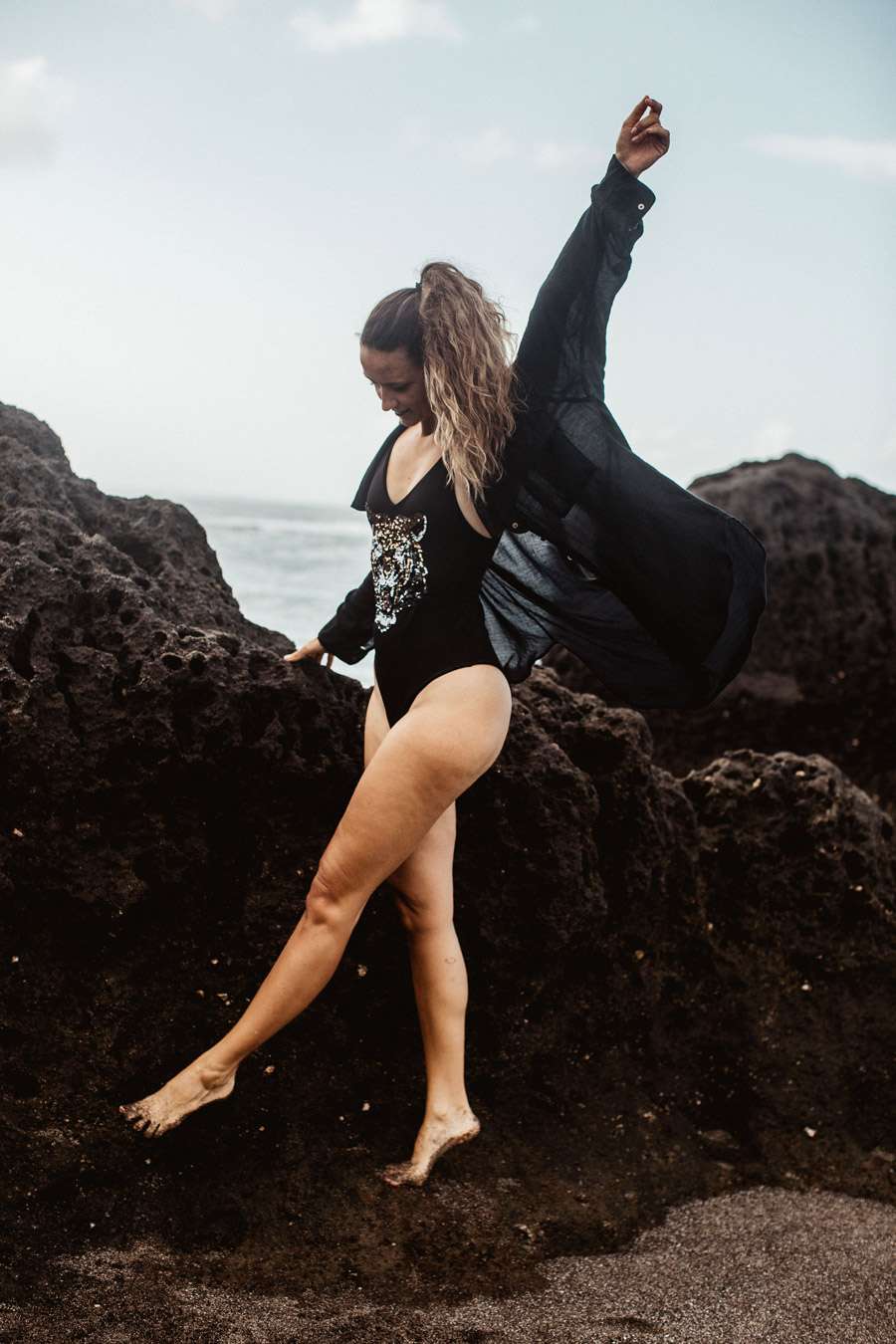 WHAT IS INCLUDED IN THIS ONLINE COURSE?
3
in depth tutorial videos
breaking down your fears, limitINg beliefs and inner critic. I got you good!
+ an intro and outro video to set you up for life success

WHAT IS INCLUDED IN THIS ONLINE COURSE?
3
in depth tutorial videos
breaking down your fears, limitnig beliefs and inner critic. I got you good!
+ an intro and outro video to set you up for life success
All these extra bonuses to allow you to truly keep your vibe high, your goals exciting and your self worth flying.
PDF TO DIVE IN DEEPER
Over 15 pages of journaling prompts for you to truly learn what is creating this feeling of 'stuckness' in your life. You got this.
Radiance meditation
Tune into that feeling of being RADIANT from the inside out. It's the feeling that makes shiz happen in your life. Feel your power woman!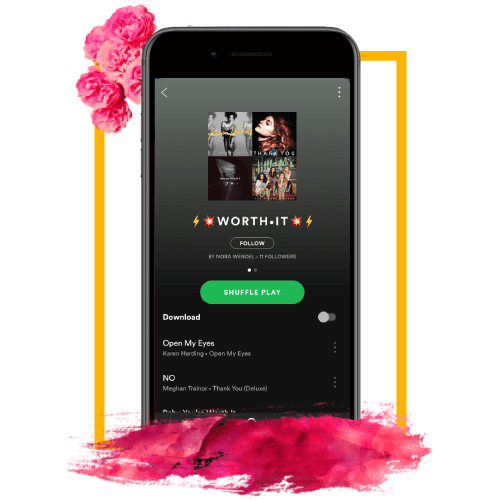 EPIC music playlists
I am all about the music. Music enhances our emotions and feelings. 3 epic playlists to make you feel PUMPED about your life. Bring it on!
2x EFT tapping videos
Release emotional blockages with these two videos; Tapping into your Feminine Power & Tapping into your Resistance.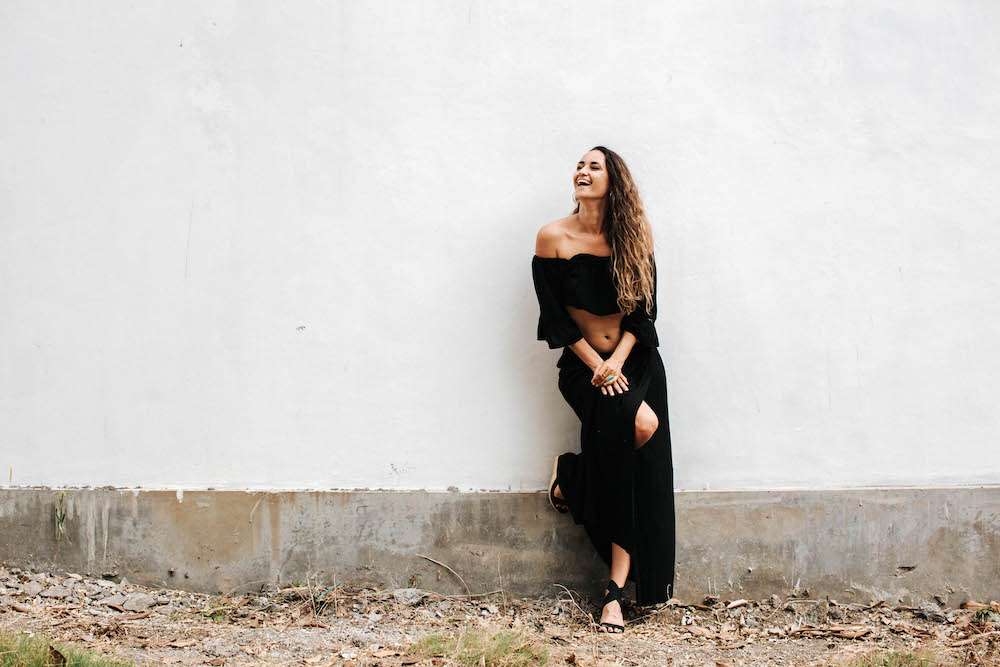 I WANT TO LIVE UP TO MY FULLEST POTENTIAL
How ready are you to invest in your freedom from negative thoughts?
WHAT OTHERS SAY ABOUT NORA
what others say about nora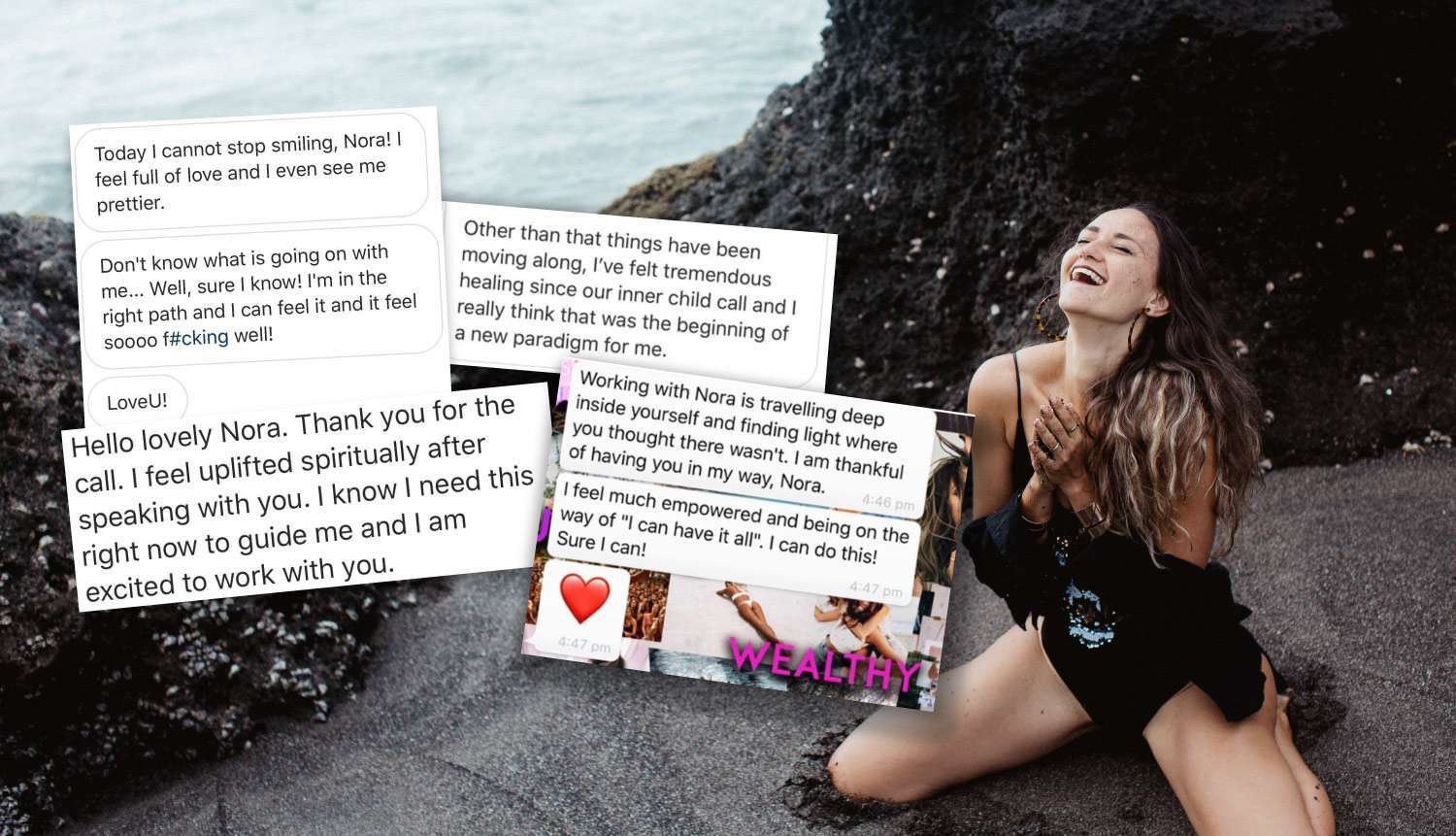 I know it's difficult to stay on track with your desires.
Life happens. We fall off.
Our minds start doubting again…oh yes that little niggly thought of you aren't good enough, you can't do that, that's not for you" starts to dominate all the hard positive work you've done.
You can't change your life by forcing new external circumstances. The only way to create the new you that actually get's shiz done for her goals is by crafting a careful internal environment (read: your thoughts and beliefs!).
That's what this 3 part online course is all about.
Teaching you practical tools to stop stopping yourself from living that ultimate juicy life of deep love, waterfalls of money, international travel, luxury homes, your own business (whatever the F you want woman!)
Are you ready to get all you desire and quickly?
To feel femme, fierce and free?
To feel unlimited, powerful, on track, in alignment, juicy and full of POTENTIAL AND POWER for your life?
THIS IS MY LIFE AND I AM READY TO LIVE IT FULLY
Nora managed to get over 10 years of chronic anxiety by using some of these tools she teaches in this online course. For the last ten years she has been diving into wholistic healing, mindset and feminine embodiment being coached by experts from India, to Australia to Bali.
Nora is a Relationship expert, Feminine Embodiment coach, Motivational Speaker and Author (find her writings on Elephant Journal and Mindvalley).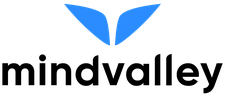 Her Gypsy upbringing in Nepal and India cultivated in her a deep desire to inspire people to live extra ordinary lives filled with intimacy, joy and deep presence. She lives and loves in Bali running her online coaching empire as well as hosting worldwide workshops and retreats teaching people how to soften the incrustations of the heart and learn how easy it is to love big and live a magical magnetic life.