RETREAT UBUD MAY 5-11 2020

FOR THE WOMAN WHO WANTS TO FEEL
sensual, confident, playful, and alive again

You need to up your level of self worth and self love, cause right now you just feel shitty.

You are ready to reconnect back to your femininity and deeply honor what it means to be a woman.

You are tired of the struggles in your life and want to learn how to tune into the ease, flow and grace of the feminine again.

You long to connect with women who are as committed to the self growth path as you.

You just need to be reminded at how magical life can really be.

You feel numb and want to feel alive in your body and in your life again.

You are ready to break your old negative thought patterns of self doubt.

You want to feel beautiful, sexy and confident in your body.
A retreat to welcome in the pleasure of being a
Fully Embodied Sensual Woman.
in nurturing Mama Bali, in the cocoon of a private luxury villa in Ubud.
The feminine is meant to receive, to nurture, to create, to bask in beauty and this is what we will be cultivating on this retreat.
7 days to reconnect to what it means to be a woman.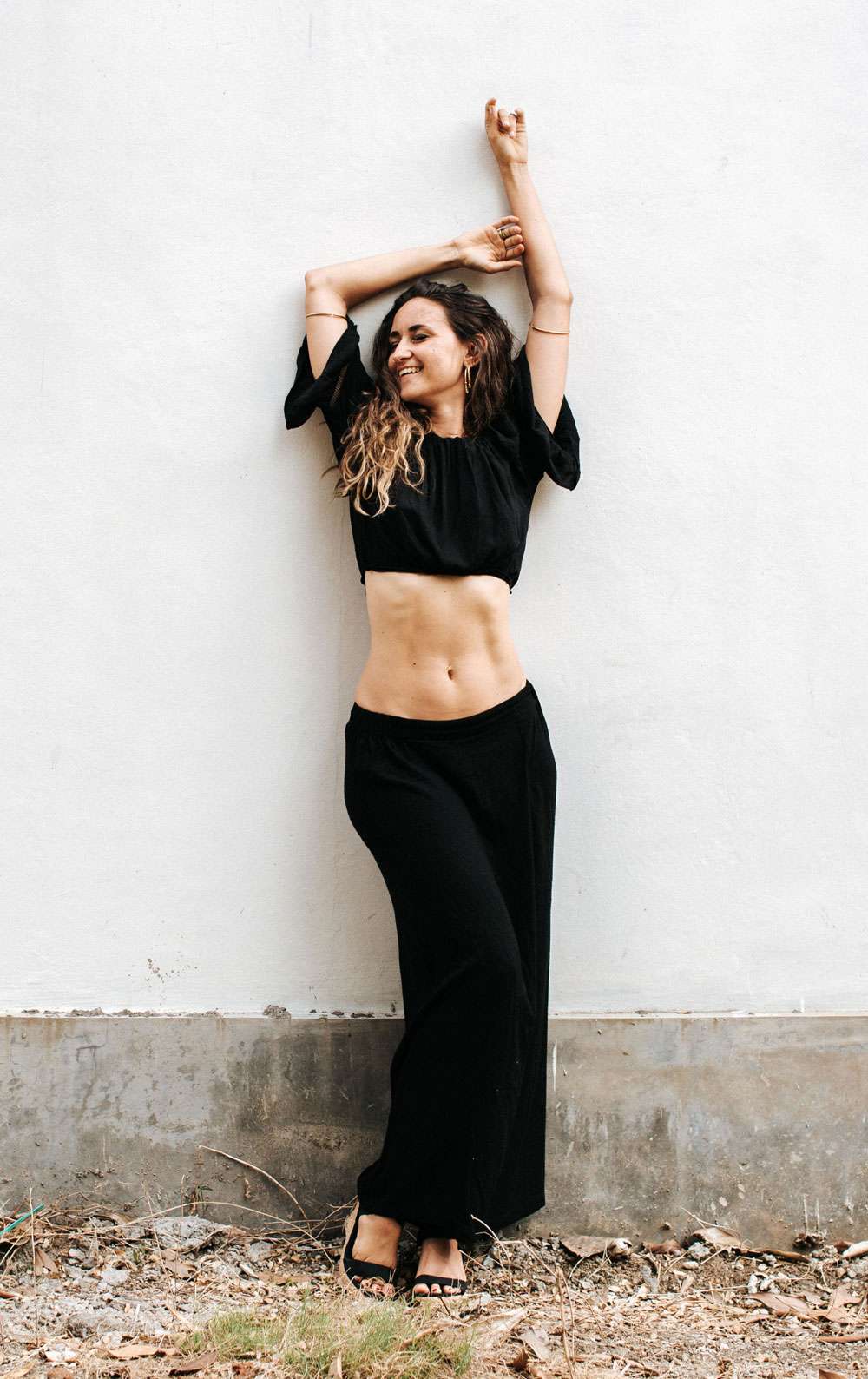 Learn to release old ideas of who you "should be"
Stop feeling insecure about yourself, your desires and your life.
Learn how to express yourself fully without shame
Communicate with power and passion about your needs in life.
Learn tools + practices to use daily to empower yourself to feel confident and worthy

this 7 day retreat Includes :

6 Nights accommodation in a private luxury villa in Ubud (twin sharing)

3x Vegetarian catered meals a day

2 Group coaching calls leading up to the retreat

1 Private coaching call post retreat for follow up

All External activities like the Water temple and Ecstatic dance

A Personal 20 min photoshoot with Nora to capture your Feminine Fully Embodied Self with 12 final photos
Does not include airfare to bali + transportation to the villa.
Please make sure you have travel insurance.
This is a retreat to remind yourself that you can have it all.
That life is meant to be lived with passion and pleasure. That magic can happen and thet you can get anything you desire.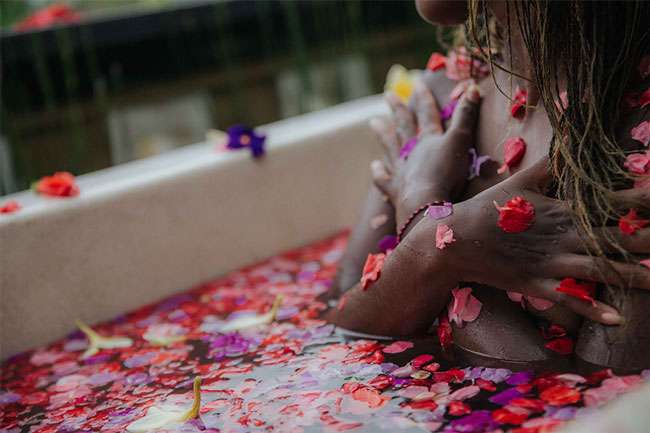 + Daily reconnecting meditation and movement practices.

+ Rituals of abundance and beauty with flower showers, flower baths and temple prayers.

+ Workshops on mindset, rising above fears and tapping into your innate sensual and erotic self.

+ Free time to explore magical Ubud and go shopping.

+ Woman time with spa and massage trips and a luxury candle lit dinner party .


Our luxury private villa:
Located in Ubud, this 6 bedroom villa is perfect for this intimate and deep retreat. Each bedroom has an attached bathroom. We will be gathering for our workshops in the large living room.

Non refundable deposit of $798 required to save your spot.
Retreat limited to 8 women based on twin sharing rooms.
DAY 1 Welcoming all of you
Welcome yourself + others into our space with Authentic relating practices to create a deep immediate connection in our welcoming circle, then we have our first intimate group dinner.

DAY 2 Letting Go
+ Morning Journaling – Intention setting for the whole retreat
+ Group sharing
+ Drop the struggle workshop – Learn how to change your limiting beliefs (the easy way!)

+ Create your the dream version of you workshop – Learn NLP (neuro linguistic programming) to powerfully anchor in the best version of you!

+ Movement Medicine – Dance to release stuck energies

DAY 3 Feeling Feminine
+ Creating Beauty Morning Intention– A ritual with flowers
+ What is the Feminine Workshop – Group discussion around what Feminine means for each of us

+ Flower Crown Making Workshop – Learn the art of flower crown making
+ Understanding Grace through movement & sensuality
DAY 4
Pleasure, Desire and Eroticism
+ Own your Turn On Workshop – Learn and discuss women's anatomy of arousal
+ Erotic Dance – release your inner erotic self
+ Yoni Worshipping – Create an altar of devotion to your sacred self.
DAY 5 Intimacy between self and others
+ Inner child play – Integrating your inner child
+ Belonging – Deeper intimacy between self + other – learn the tools to create connection
+ Creating the relationships you desire workshop – how to powerfully show up for others

DAY 6
Becoming a Fully Embodied Sensual Woman
+ Feminine Magnetism Workshop – What is Feminine Magnetism?
+ Unstoppable – How to find confidence, courage and charisma in your life
+ Breast massage & Yoni eggs – The tools for sensual self connection


DAY 7
The Celebration
+ Gift giving and Receiving – All part of the Feminine!
+ Gratitude circle – Saying our goodbyes.


Afternoon Activities (Includes free time some days)
Evening Gathering (Some days we end earlier)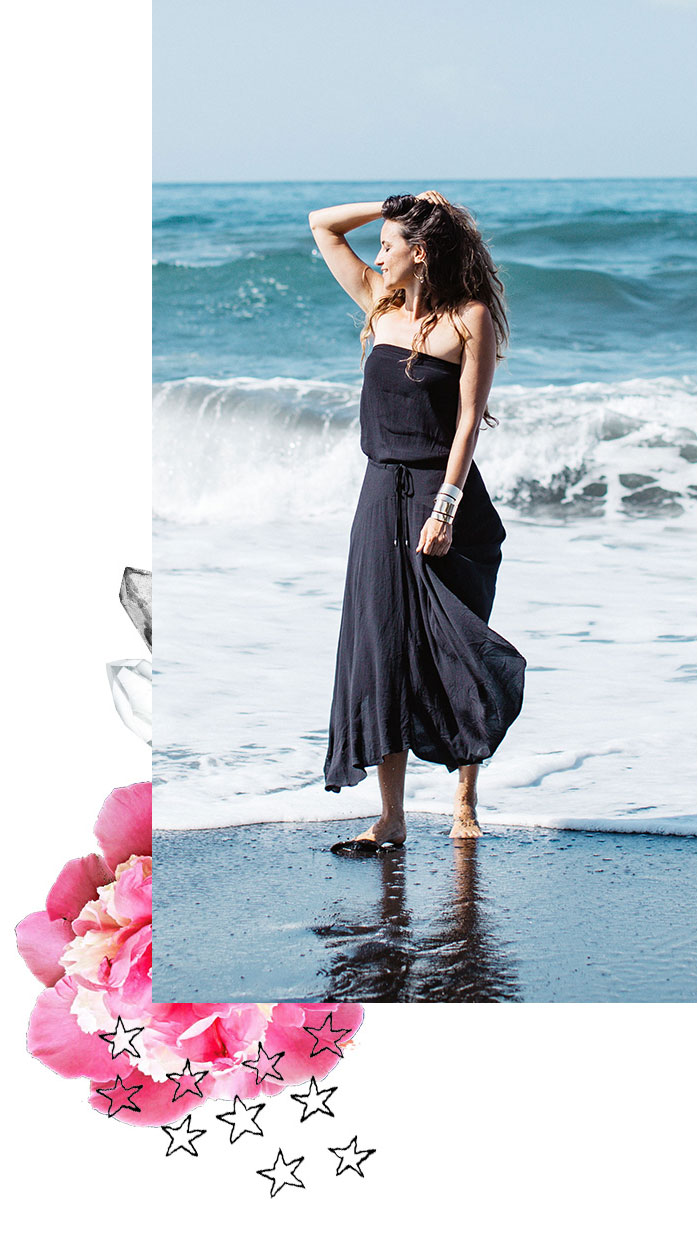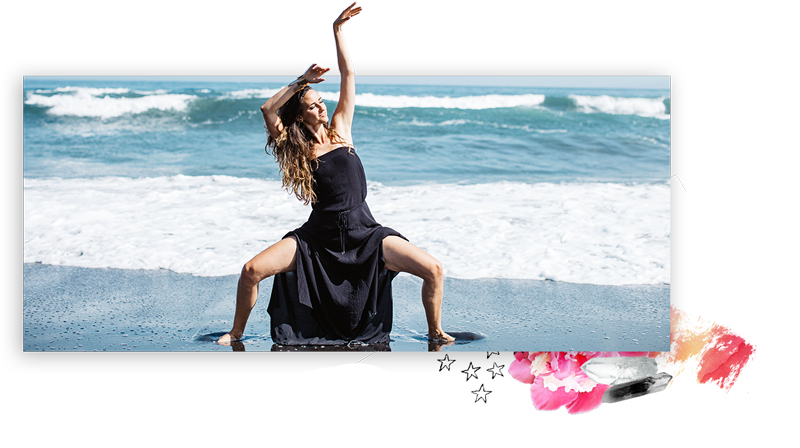 I'm Nora and I have been living in Bali for the last 4 years while teaching both in person and online how to reconnect to the feminine, for from that place comes a life of grace, ease and freedom. I love love love holding space for women to dig in deep into emotions, intimacy and showing how easy and fun it can be to create epic relationships with ourselves and others. I've taught at Bali Spirit Fest, Reverence retreat in Perth and at Resolution NYE in New Zealand to over 300 collective women. This work is needed. I am here to show you how reconnecting to the power that is your femininity will make you unstoppable. This retreat is bringing together my experience in Authentic Relating, Contact Beyond Contact dance, Neuro Linguistic Programming and Transpersonal Leadership training and of course my own journey of Self – Exploration.
Are you ready to welcome in the fullness of who you are?

This is a retreat for women looking to reconnect to their power, their passion and their pleasure in life.
Non refundable deposit of $798 required to save your spot. Retreat limited to 8 women based on twin sharing rooms.
Q: Is there a part payment option?
The non-refundable deposit of $798.
30 days prior to the retreat commencing the rest of the amount is due.
In essence this is a part payment plan already 🙂
*deposit is non-refundable you may however find someone to take your spot!
Q: I don't have much movement experience - can I still join?
Yes! I'd love for you to take part in all sessions, if for some reason you can't do full movement (by the way if you can walk, you can move!) you can sit and observe our practice to still absorb the tools we learn.
This is a retreat for everyone.
Q: what do I need to know about Bali?
Bali is a beautiful island in Indonesia. You can get a visa on arrival for free for 30 days when you reach the airport. If you want to stay longer than 30 days – you can pay for an extended 30 day visa (you must pay for this at the airport otherwise you won't be able to extend your visa).
Bali is a Hindu island with tropical weather and plenty of sunshine. When we visit temples we will be covering ourselves. Bring shorts, skirts and long dresses.
Q: Is this retreat really for me?
If you are in a place where you want to take time out from your life to truly reconnect in a magical island learning self empowerment tools that you can apply daily once back in your 'normal' life, then this retreat is for you!
Q: Can I have a single room?
Since this is a small retreat, I have ONE single room available for a higher cost. Email me on nora@norawendel.com if you do want a single room.
Q: I have special food requirements
Great! Let me know about them as all our food is prepared in house by a private chef, we can accomodate your needs. Please let me know in advance.

RETREAT UBUD MAY 5-11 2020

FOR THE WOMAN WHO WANTS TO FEEL
sensual, confident, playful, and alive again